Some more good news:
Congressional candidate Laura Loomer has made the mother of all comebacks, outraising the Democratic incumbent despite being banned on all social media.
39 dead 'migrants' found inside a container truck in Essex.
Muslims need to leave Europe
"Muslims Need to Leave Denmark"
Malta doesn't need this shiite:
107 Migrants Arrested in Malta for Torching Cars and Injuring a Police Officer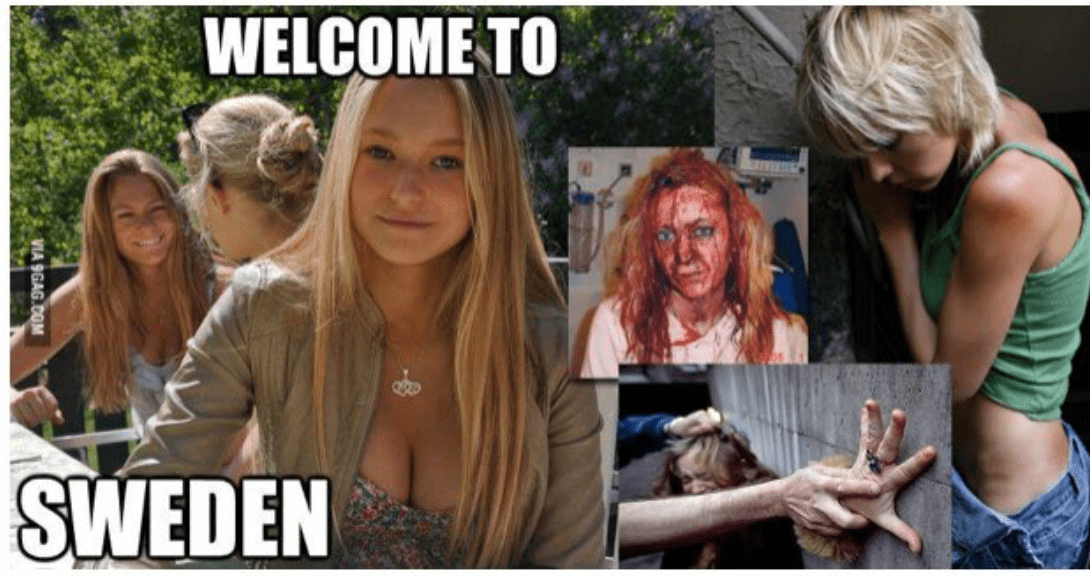 Muslim Somalian refugee was arrested for savagely raping a woman next to the parking garage of Sheraton Hotel in Sweden.
The woman died while being raped. He continued to rape woman's corpse well after she had died. He was caught while still raping the dead woman 
Related links:
Norway: Police Open Fire on Man Who Hijacked and Drove Ambulance Into a Crowd
Terrorists Call for Killing Jews — From UN HQ in Gaza
Argentina Designates Hezbollah a Terror Group
Czechia, Poland and Slovakia Pledge to Help Hungary in Stopping the Islamic Invasion of Europe
UN Flies African 'Refugees' Into Germany
Pervert Cannot Force Women to Wax His Genitalia
The transgender agenda has suffered a rare setback in Canada. Even the BC Human Rights Tribunal was sane enough to rule against Jonathan Yaniv's proclaimed right to force women to wax his male genitalia on the grounds that he identifies as a woman.
Germany Is Gone: America Must NOT Turn Into Europe!

ANTIFA is now celebrated & promoted in the German Parliament.

These SAME Antifa Communist are infiltrating the U.S. gov't via The Democratic Socialists of America (DSA) party (Sanders, AOC, etc.)

READ: https://t.co/8ndUl7JsQr pic.twitter.com/SJPDytkLG6

— Amy Mek (@AmyMek) October 5, 2019
More from the Religion of Peace:
Climate Genocide of Agriculture
Farmers Revolt Across Germany Over Climate Regulations