China treats Mohammedans just like Mohammedans treat infidels.
No, actually they treat them better. The ChiComs don't rape their Moslem females & force them into underage marriages.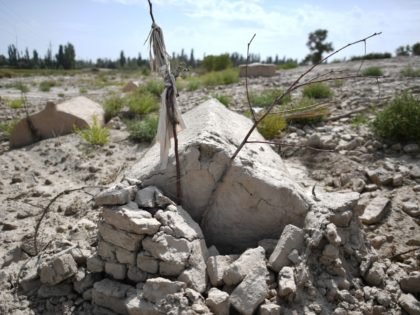 …'campaign to eradicate any evidence of who we are'
But of course. First, the Moslems destroy the society they conquered, then they destroy all remnants of their existence.
Most recent examples are Turkey with the Armenians, Egypt with the Coptic Christians & Pakistan with Hindus & Christians.
Extinction Rebellion
Founder of the Extinction Rebellion climate change activist group Roger Hallam says his organization is willing to "bring down" governments and that "some may die in the process."
Three more dual nationals in Syria have been stripped of Australian citizenship as the government grapples with what to do with foreign fighters and their families being held by Kurdish-led forces.
Australia:  ISIS headchoppers stripped of citizenship
The government last month said 14 people ISIL scum had been stripped of their Australian citizenship since 2015, but The Australian can reveal that number has now reached 17. Of those, five were cancelled this year.
WTF? Antifa training with Kurdish militia?
https://twitter.com/JackPosobiec/status/1181934941992562688