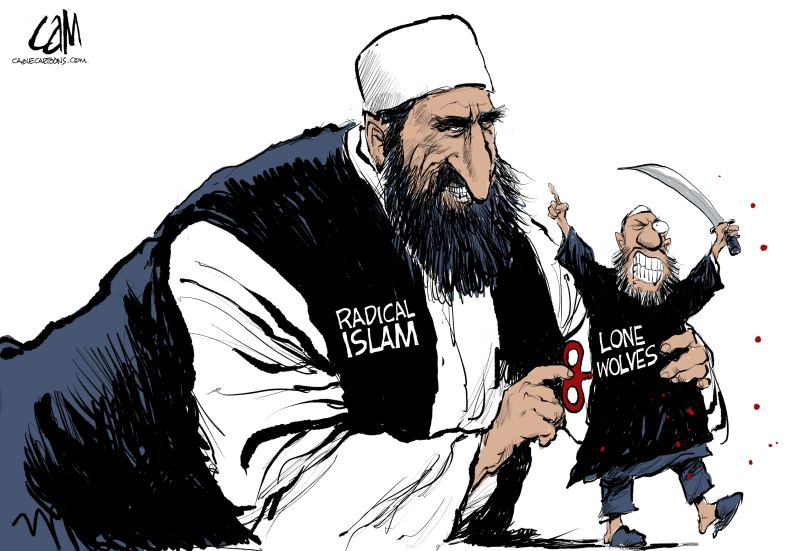 That's right. We will never know what motivated a  Syrian headbanger to go on vehicle jihad. And if you say it was Islam we will come in the early morning hours, arrest you & confiscate your computer and lock you up for 'Volksverhetzung' just like in the days of Adolph.
UK: 500 men raped victim of Muslim rape gang from age of 11, authorities did nothing, fearing "Islamophobia" charges
Nothing to see here. Just another expression of Muslimness. It's the new normal. Moslems are here to stay. What'cha gonna do about it, kuffar?
Married couple goes on jihad in Indonesia
There's only one Islam. Those half-assed Moslems who don't want full-blown sharia will see more such attacks in the near future.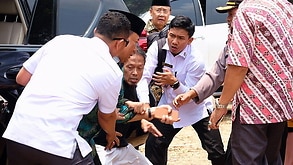 Two members of an IS-linked terror network stabbed Indonesia's chief security minister Wiranto on Thursday, the intelligence head said, sending the powerful politician to emergency surgery for his wounds.
Television images showed security officers wrestling a man and woman to the ground in Pandeglang on Java island after the attack on Wiranto, who goes by one name, as he was exiting a vehicle.
The suspects were identified as 31-year-old Syahril Alamsyah and Fitri Andriana, 21 – a married couple, according to local media.
This POS is about as 'Australian' as the Mohammedan war cry, 'allahuakbar'.
This is the case of the Australian jihadist "Yousuf Muhammad Yousuf" who was known as Abu Affan al-Somali, who confirmed that he was happy with his jihadi experience within the Islamic State group (ISIS).
.
As you can see in the video (click the link!)  he admits that he was aware of the genocide of non-Muslim minorities in Iraq and Syria but still claims that his membership in the terrorist organization does not make him a terrorist. He pretends to be innocent after the Christian, Yazidi and Kurdish minorities have experienced brutal genocide by ISIS.