UK: Muslim rape gang faces 36 counts of rape and forcing children into sexual activity
Why does this keep happening? Because British authorities for years were too terrified of being called "Islamophobic" to do anything about it. And while sexual assault occurs in all cultures, only in Islam does it have divine sanction.
Authorities Strong-Arm Katie Hopkins
Looks like countermoonbat Katie Hopkins may soon follow Tommy Robinson into prison, and for the same thought crime — drawing attention to the Pakistani gangs that make sex slaves of underaged British girls on an alarming scale:
https://twitter.com/KTHopkins/status/1192893990439411713
Disgusting treatment.
But then this is modern Britain where the guilty are treated better than the innocent, prisoners treated better than pensioners, criminals treated better than their victims. Anonymity is given to rapists, child killers at the cost of taxpayers.
Virginia Muslim Doctor Tied Women's Tubes Without Their Consent
Don't ever trust a Moslem doctor.
"Childbearing is a type of jihad that pleases Allah"--Iranian army representative, Abbas Mohammad Hassani
The details of this case are simply horrifying. One woman tried for years to conceive a child, but couldn't. When she finally consulted a fertility specialist, she discovered, according to the Virginian-Pilot, that her "Fallopian tubes had been burned down to nubs, making it impossible to conceive naturally." It turned out that her physician, Dr. Javaid Perwaiz of Chesapeake, Virginia, had tied her tubes without telling her was doing it or obtaining her consent. And she was by no means the only woman whom Dr. Perwaiz victimized in this way.
Dr. Perwaiz's website is the soul of helpfulness, noting that he has "practiced in the Chesapeake region for over 30 years, providing expert and individualized care to his patients."
U.S. Scandal:
NatSec Advisor Robert O'Brien Says Schiff Star Witness Alexander Vindman Will be Removed From National Security Council.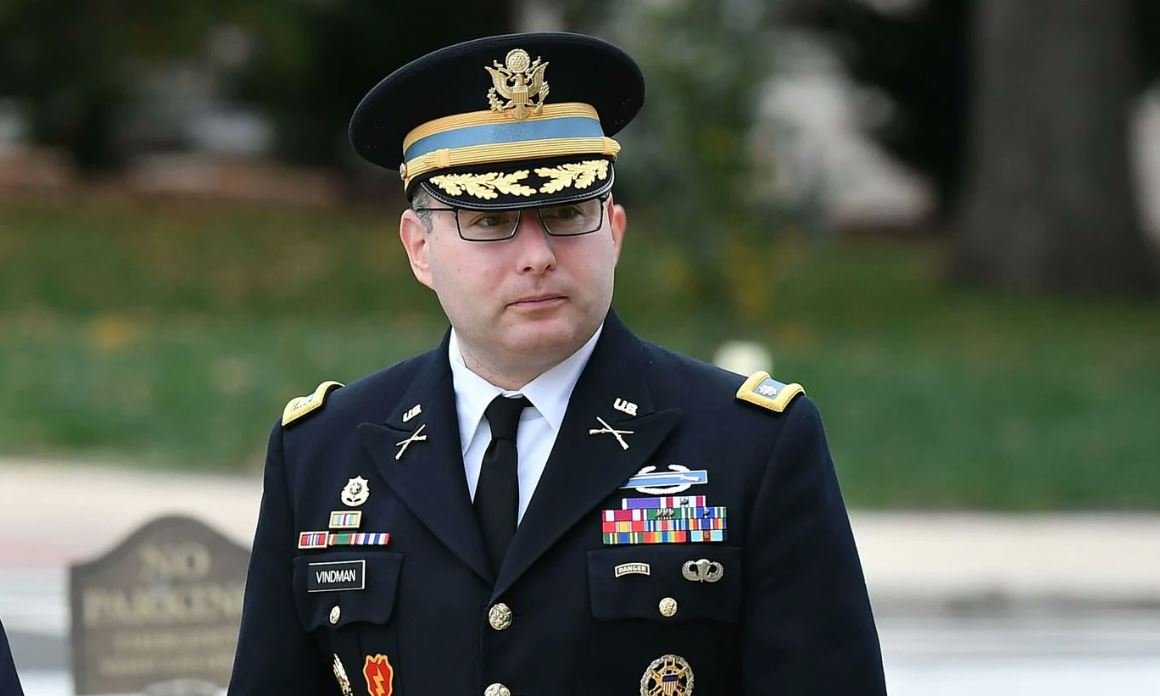 Alexander Vindman, one of Schiff's star witnesses and a left-wing hack, testified to the House Intel Committee that he "thought" the President was wrong in his policy with Ukraine.
So he later told Ukrainians to ignore President Trump — Vindman actually thinks he is superior to Trump even though he is an inferior official in the intel department.
Hong Kong:
Protesters in Hong Kong are distributing flyers over social media calling for another round of demonstrations Tuesday morning.
Lam's stern language came a week after meeting with Chinese president Xi Jinping on the mainland, and on a day in which 60 people were injured, two seriously, as police appeared to toughen their response to protests.
Here is the footage. Caution advised before clicking. pic.twitter.com/I6fWVFTagI

— Jerome Taylor (@JeromeTaylor) November 11, 2019
The HK police have turned into the Gestapo of the ChiComs
When Officers stop protecting & serving the people they give up the oath they swore on.  They become Agents of The State doing the bidding of the regime. They now represent the tyrannical government of China.
https://twitter.com/KTHopkins/status/1193700729447501824
Priceless fourth-century Buddha statues intercepted at Heathrow when customs officers suspected they were part of a drug shipment are returned to Afghanistan after a 17-year stay in the UK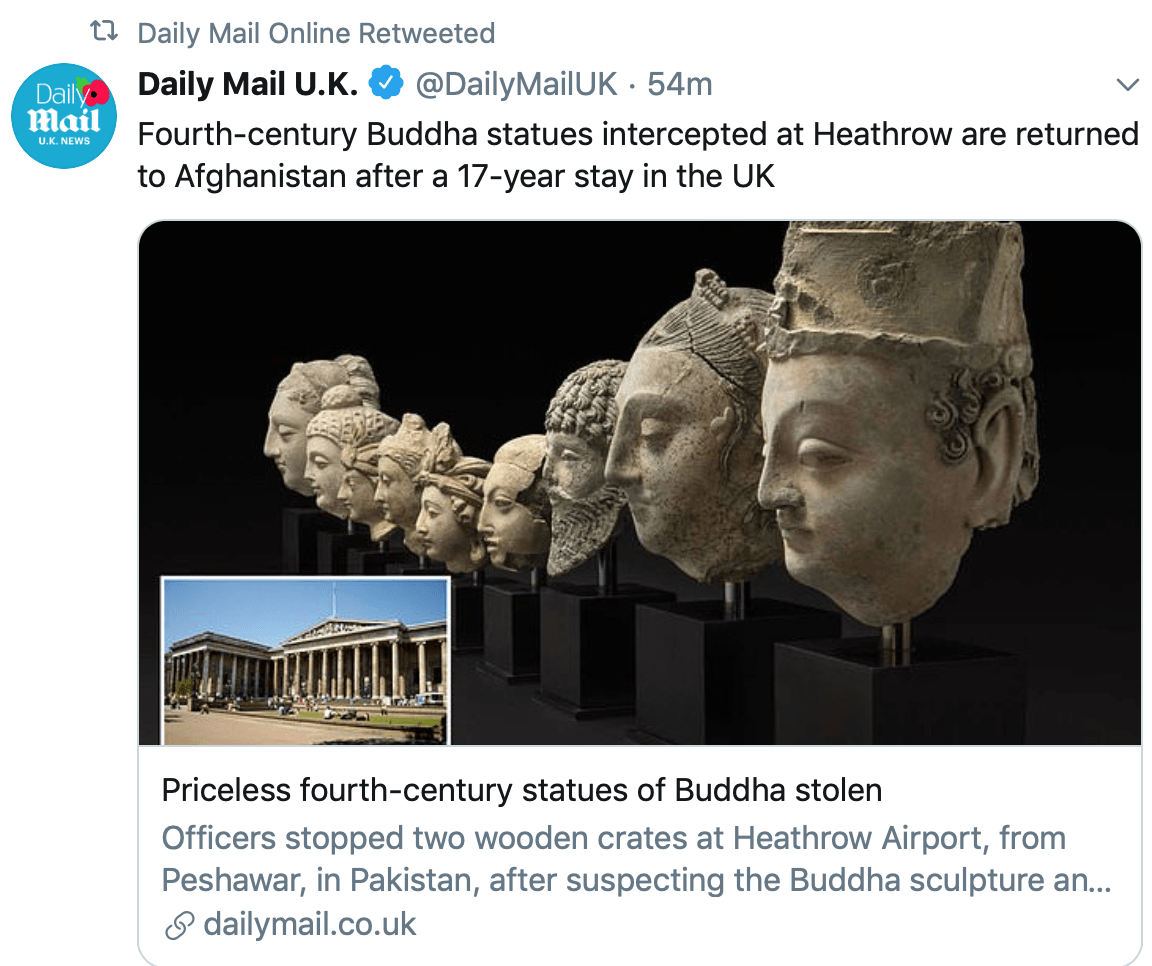 Yes, because we all know how much Mohammedans treasure Buddha statues, don't we? This foolishness is devastating.
A number of priceless fourth-century statues of Buddha that were stolen from Afghanistan and intercepted at Heathrow have been returned after a 17-year stay in the UK.
Officers stopped two wooden crates from Peshawar, in Pakistan, after suspecting the Buddha sculpture and nine Buddha heads inside might contain drugs.
After no narcotics were found, the items – which date back to between the fourth and sixth century – were seized by the Met's Art and Antiques Unit.