Turkey, Hezbollah Order EU to 'Kneel' or 'We Open the Gates and Send 3.6 Million Refugees Your Way'

During a recent visit to Hungary, Turkish President Recep Tayyip Erdogan once again threatened to open the gates for Syrians to head to Europe in large numbers.
President Erdogan made the comments during a meeting with Hungary's Prime Minister Viktor Orban, saying that he would "open the gates" to potentially millions of migrants if the international community did not provide Turkey with support and aid, France24 reports.
Spanish Populists Pledge 'Impassable' Barrier to Stop African Illegals
The Spanish populist party Vox have promised to build an "impassable wall" around Spain's North African exclaves to stop illegal immigration as the party surges ahead of Sunday's election.
Socialism will ruin Spain (again)
Madrid (AFP) – Spanish Prime Minister Pedro Sanchez's Socialists were on track to win Sunday's repeat election as first results confirmed a surge in support for the far-right Vox party, which was seen coming third with three-quarters of the votes counted.
Shifty Schiff: World's Biggest Whopper Teller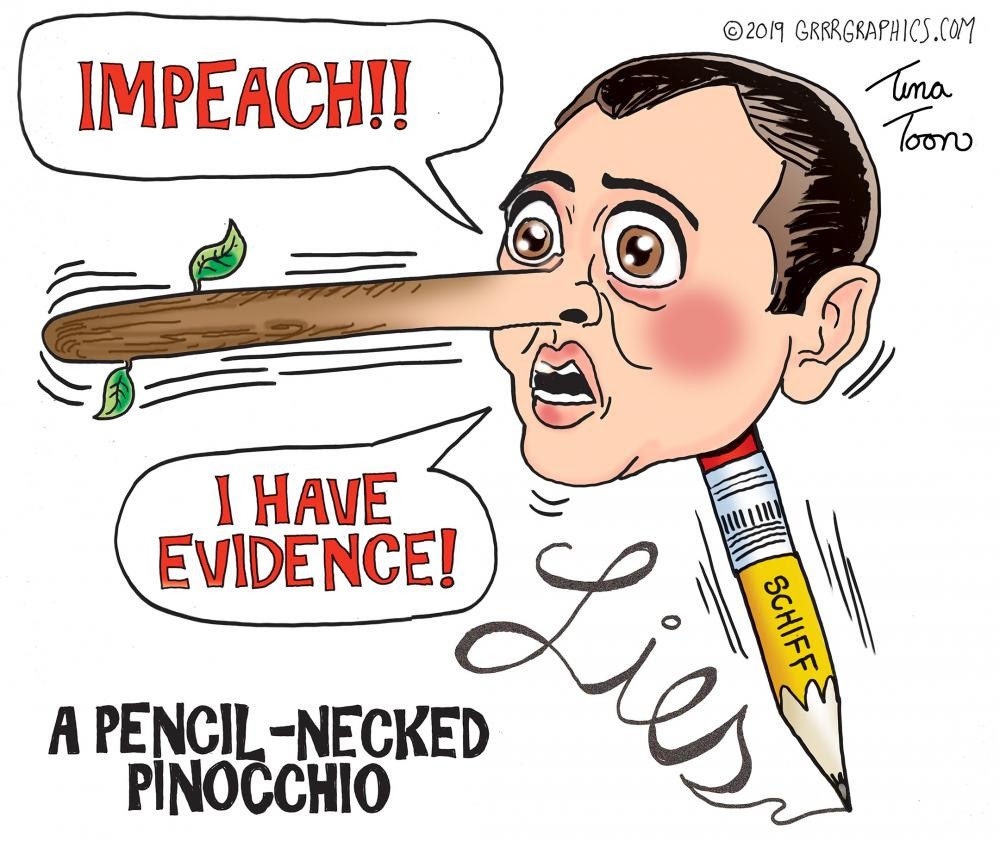 Adam Schiff is a lying, pencil-necked Pinocchio who continues to lie about President Trump. With every lie his nose grows longer and his pencil neck gets thinner.
For years, Schiff has been pitching his lies and deceptions to the American public. Fortunately, the public doesn't believe Schiff and his cohorts, the fake news media.
What we are seeing now is an attempted coup. The Deep State got away with crimes and corruption for decades and especially under Obama, who allowed the plunder of Ukraine. Now he wants to plunder Trump, who is trying to end the corruption and restore the rule of law. All corrupt roads lead to Obama.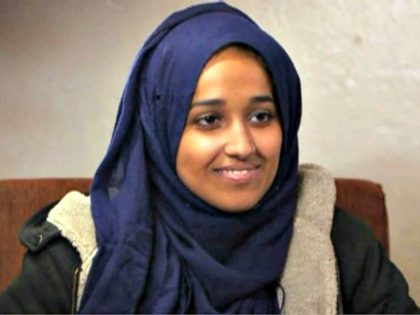 In the weird religion spawned by the global warming hoax, Greta Thunberg has achieved the status of a prophet or a saint. San Francisco is putting the finishing touches on a creepy giant mural of the autistic teenager that looms 10 stories up on a building near Union Square so that she may be revered.
The artist should have painted a cartoon balloon coming out of her mouth with her immortal words, "HOW DARE YOU?"
NOQ Report remarks:
[T]hose of us who recognize the risks of climate change hysteria realize the absurdity of a movement taking cues from a teenager who doesn't understand the science or consequences of her actions.
But the global warming hoax is about control, not about science. Erecting giant portraits of Greta Thunberg is as likely to stop the climate from continuing to fluctuate as any of the supposedly scientific measures alarmists have proposed.
Totalitarians do love their icons. China gets giant pictures of Mao, Cuba gets Che Guevara, Venezuela gets Hugo Chavez. We get Greta Thunberg.