Iran Protests And Uprising Spreads to 65 Cities, 25 Provinces
Could this be the end of the Islamic revolution in Iran?
The uprising of the Iranian people throughout the country spread to at least 65 cities in 25 provinces. Security forces have killed eight protesters and injured many others in clashes between courageous youth and savage suppressive forces of the police, IRGC, paramilitary Basij, intelligence services, and plain-clothed criminals affiliated with the regime.
Protesters have torched centers of repression and plunder, including Bassij bases and government-controlled banks in many cities. Large posters of Khomeini and his successor Ali Khamenei, supreme leader of the regime, and a huge symbol of Khomeini's ring in the city of Shahriar, in the southwestern suburbs of Tehran, were set ablaze.
Iran Cuts Off Most Internet Service To Users Amid Protests
Just in from Iran:
Internet is shut down in Iran, the people are fighting the police and dying in the streets yet they have no voice in the media.
This situation is NIGHTMARISH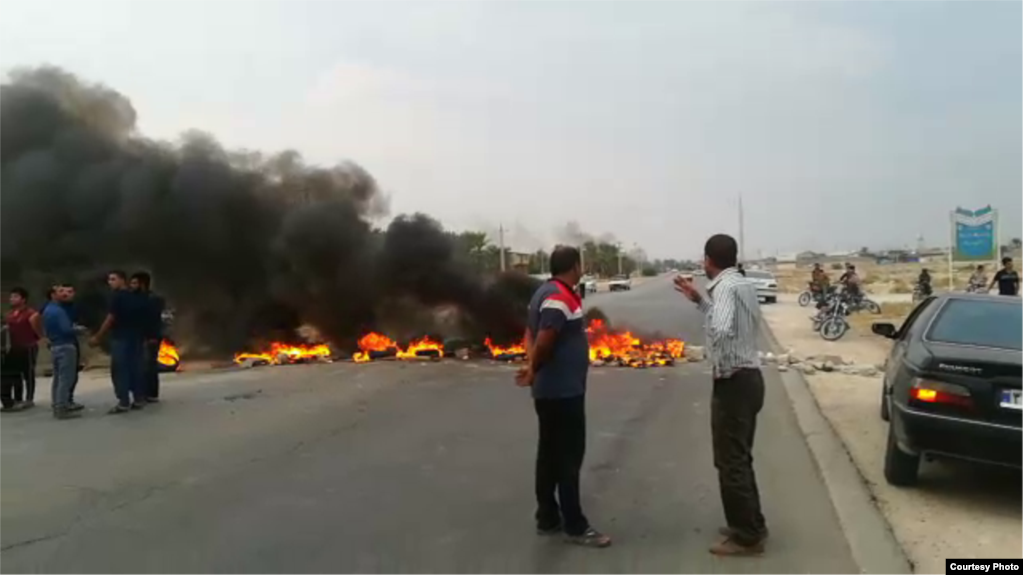 Widespread protests began on November 15 as the government raised the price of gasoline overnight, putting more pressure on ordinary people hit hard by U.S. sanctions and a weak economy.
After two days of intermittent government slowdown of the internet amid widespread protests in Iran, internet services were almost completely stopped Saturday evening, plunging the country into cyber darkness.
Iran's Supreme Leader just said he doesn't want to destroy all Jews, only the one Jewish-majority nation, Israel!!!

Meanwhile, perhaps, other Jews can live happily ever after as dhimmi, or 2nd-class folks.

Do those nations & leaders who place such faith in Iran have a comment? pic.twitter.com/9sSNzljZZW

— David Harris (@DavidHarrisAJC) November 16, 2019
https://twitter.com/TiltPythagoras/status/1195957382360244224
Burka-clad Muslim women in India shout hate-filled slogan,

"We will destroy the
Hindu Temple" in Ayodhya

Thet chant "Allah-O-Akbar" and declare: "We will rebuild #BabriMasjid," the mosque built by barbaric Turkic invaders of India in the 1500s.
pic.twitter.com/OcZ1SUCHbS

— Tarek Fatah (@TarekFatah) November 15, 2019
Jeremy Corbyn, British commie POS, attacks Tommy Robinson
Jeremy Corbyn, You hosted Hamas and Hezbollah terrorists in parliament. You expressed support for Hamas & Hezbollah and mourned the deaths of terrorists who murdered Jews. How dare you attack Tommy Robinson?