Rafah Friday Sermon by Sheikh Nael Mossran: Pensacola Shooter Had Acted out of Compassion for the Islamic Nation; The Only Way to Stop America's Crusade against Islam is Jihad for the Sake of Allah pic.twitter.com/JUDfGiEk2M

— MEMRI (@MEMRIReports) December 29, 2019
Man wielding a machete stabs at least five people at synagogue during a Hanukkah party in New York
Reports indicate African American male with machete stabbed five people. Pretty much every house in Monsey is House of Worship, it has large mostly Hasidic population.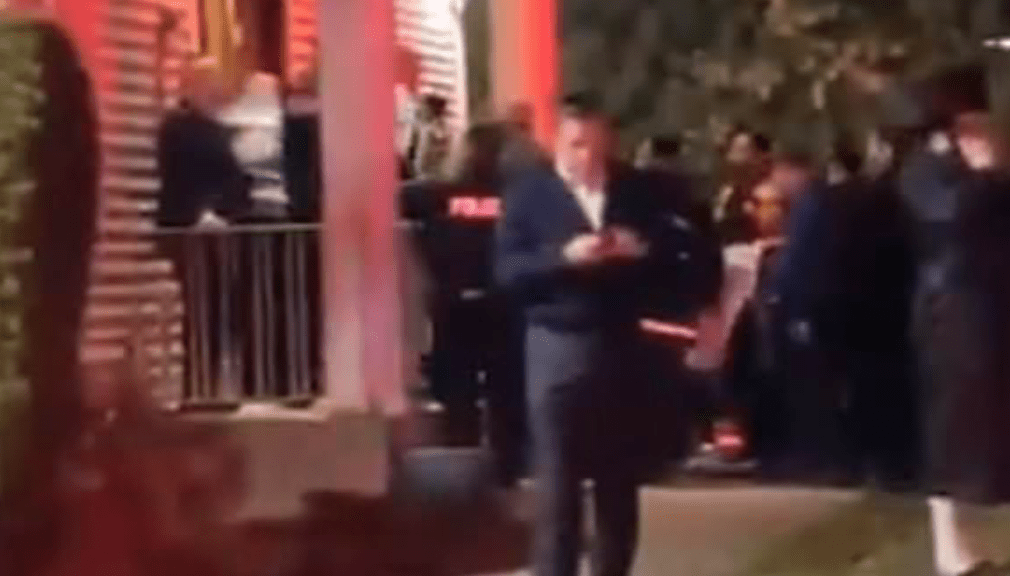 Fifteen people reported stabbed in synagogue by man who burst in and pulled out a machete at a Hanukkah party before going on the run in upstate New York
The infidels must not be allowed to celebrate their high holidays. That offends the soldiers of allah.
Incident took place in the small hamlet of Monsey in Rockland County, New York
Reports indicate African American male with machete stabbed 15 people
Local Hassidic community officials say two victims are in critical condition 
They say suspect was wearing a scarf that was partially covering his face
Suspect is said to have fled the scene in a car shortly after the stabbings 
Video from scene shows numerous ambulances and emergency vehicles 
An assailant stabbed multiple victims in a synagogue in the small upstate New York town of Monsey late on Saturday night, according to several social media reports.
Video circulating on Twitter shows emergency vehicles and ambulances hurriedly evacuating victims from a home on Forshay Road in Monsey.
That home is believed to be used as a house of worship.
One local report is claiming that an African American man armed with a machete stabbed at least 15 people after entering the synagogue. 
ALERT: More Legal Jihad…

Female Correctional Officer Wants New York to Pay $8 Million for Removing Hijab!

Across America, Jihadis are filing lawsuits, as weapons against prisons, police, politicians & anyone who violates or stops the spread of Sharia. https://t.co/VIshvX53Rs pic.twitter.com/zIiy3p3klr

— Amy Mek (@AmyMek) December 27, 2019
https://twitter.com/InBlondWeTrust/status/1210598305702526981
Vermont: Mosque In, Churches Out!

The Vermont Islamic Society is buying a former church to open their new Million dollar mosque – WHO is FUNDING the mosque?

The new mosque will cater to the 4,000+ Muslims living in the state, most are refugees from Bosnia, Iraq, Burma & Syria. pic.twitter.com/pogjdX3HAV

— Amy Mek (@AmyMek) December 28, 2019