12 total killed in attack on IRGC commander Soleimani in Baghdad
The Pentagon confirmed on Thursday evening that President Trump ordered the attack that killed Iranian Gen. Qassim Soleimani, the head of the Islamic Revolutionary Guard Corps' elite Quds Force and Abu Mahdi al-Muhandis, the deputy commander of Iran-backed militias known as the Popular Mobilization Forces.
Virgins!  US assassinates Qasem Soleimani, Iran's Khamenei warns of 'harsh revenge'
Somebody did something!
The #Qudsforce is nothing more than a terrorist organization cloaked in the perceived legitimacy of a tyrannical regime that kills its own people and targets innocent civilians through proxy terror groups it funds.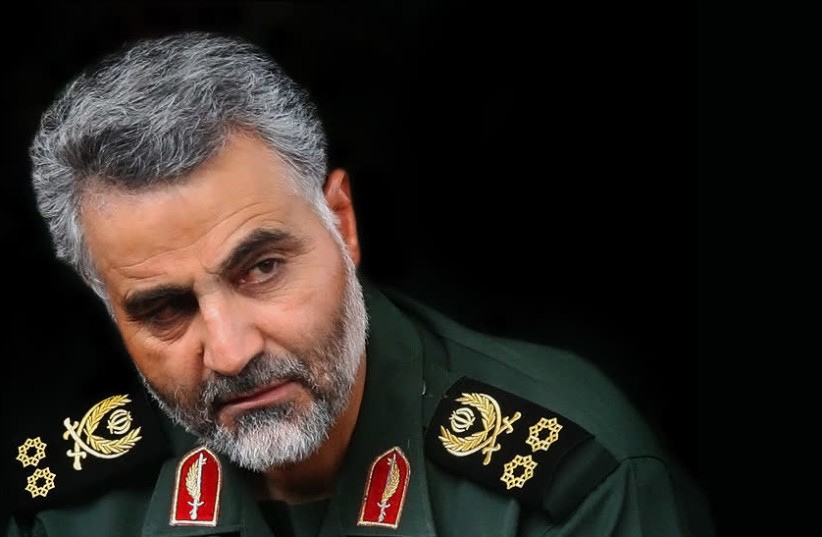 "The American and Israeli enemy is responsible for killing the mujahideen Abu Mahdi al-Muhandis and Qasem Soleimani," said Iraqi PMF spokesman Ahmed al-Assadi.
IRGC Quds Force commander Qasem Soleimani and Iraqi militia commander Abu Mahdi al-Muhandis, along with at least 10 other people, were killed in an attack by US forces in Baghdad on Friday morning Israel time, according to reports confirmed by the Pentagon and the Iranian Revolutionary Guards Corp (IRGC).
In a statement, the Pentagon said that the US killed Soleimani and al-Muhandis in an airstrike inside Baghdad International Airport.
Lost in all the political noise about @POTUS ordering the attack is a pretty obvious question:  What was #Soleimani doing in #Baghdad ? Changing planes? Shopping trip? Planning more attacks on #Americans?
https://twitter.com/Ravagiing/status/1213075389142257664