At an event marking the fall of Constantinople to the Ottoman Empire, Palestinian preacher tells crowds at Al-Aqsa in Jerusalem that the true task of Muslims is to wage jihad for Allah.
(January 19, 2020 / MEMRI) Rome will be conquered by Islam in the near future, Palestinian preacher Nidhal Siam told an enthusiastic crowd last week at an event in Jerusalem's Al-Aqsa Mosque marking the anniversary of the 1453 C.E. capture of Constantinople by the Ottoman Empire.
In a video uploaded to the Internet on Jan. 17, Siam can be seen telling a crowd that three prophecies will soon be fulfilled and expressing his hope that his audience will be the ones to fulfill them.
Trashida gets a policeman fired
A police officer from southern Florida was suspended from his job for supporting his wife after she posted on social media statements accusing Congresswoman Rashida Tlaib of being a "Hamas-loving antisemite," the Miami Herald reported.
Cpl. Pablo Lima, who serves the police department of Bay Harbor Islands in Miami-Dade County and is a former vice president of the police union, was put on administrative leave and is the subject of an internal affairs investigation, according to town manager J.C. Jimenez.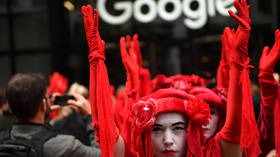 Here's spooky dude playing GOD again…
 The Palestinian Authority is thoroughly alarmed. It likes to get lots of money – billions and billions of dollars – from European and other Infidel donors. And it likes to spend it just as it wishes, without any conditions. Until now, that view seems to have been accepted by
…Read More…by Hugh Fitzgerald
From the Religion of Peace: