Mohammed was born circumcised, never had a wet dream, his piss was swallowed up by the earth, and other important things about the "prophet" that prove to Muslims how blessed he was.
How would they know that?
Because they live in a fever swamp where they tell each other bullshit stories like this day after day until they believe it. And if you tell them it's b*llshit they murder you because you don't believe it.
https://twitter.com/ThatGirl7018/status/1238916364980682757
"…he declared undistinguishing and exterminating war, as a part of his religion, against all the rest of mankind." -John Quincy Adams, 6th U.S. President, on Mohammad
Turkey
https://twitter.com/ThatGirl7018/status/1239087570996416513
What? Changed the tune already?
Iran: Amid coronavirus pandemonium, protesters raise banner saying "Mullah's virus is decimating Iran's youth"
India: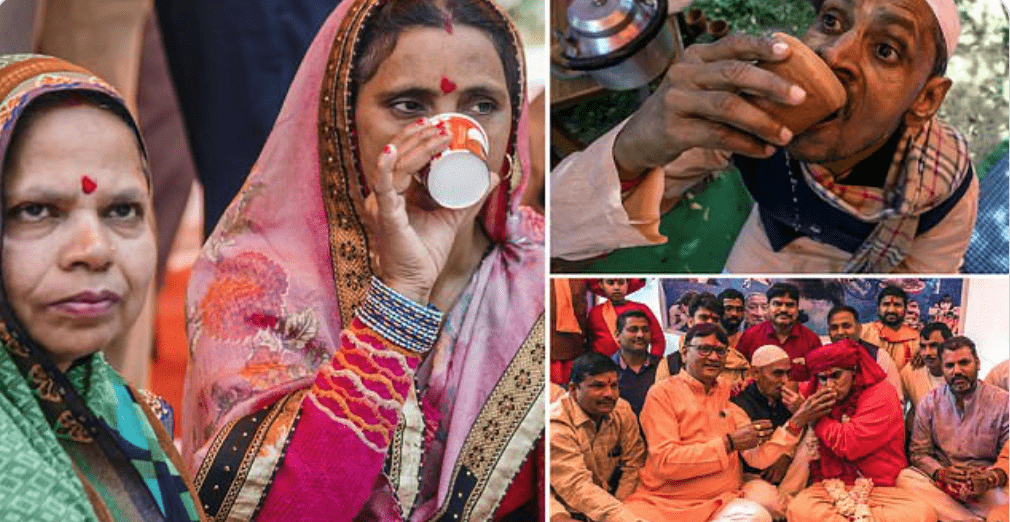 Hundreds of Hindus hold a cow urine drinking party in the belief it has the medicinal properties to fight off coronavirus
'We have never felt the need to consume English medicine.' 
Just give them a visa to UK and they're on their way!