Islamic Medicine:
Cleric: Cure Coronavirus by Applying Leaf Oil to Anus…
Verboten Talk:
"Islamophobia" is when a Tory councillor warns of a "dangerous Muslim agenda for world domination in the name of Allah".
Once great Britain, where the truth must not be spoken and doing so  results in purges:
The Conservative Party suspended nearly two dozen members, including five serving councillors, yesterday over allegations that they had posted Islamophobic comments online.
The British Government are Responsible for Hateful Comments Against Islam and Muslims
Yes, resisting Islam causes jihad for which the infidels are responsible.
The comments made by Michael O'Leary are the symptom of the British government agenda to securitise Muslims. The policy to make ordinary people view all Muslims with suspicion as a potential security threat is applied across the policy spectrum and aims simply to create an atmosphere of hatred for Islam and Muslims. …by Yahya Nisbet/ more on the British gov'ts efforts to punish criticism of the false god's evil religion and the associated expressions of muslimness at The Khilafah
Bill Warner:
When you mention a Koran verse or a hadith that a listener does not like, they may answer: It all depends on how you interpret it. Pew Research asked one billion Muslims how they interpret Islam and the results are interesting.
The number of gun crimes committed in the United Kingdom has increased by 27 per cent in five years and the number of firearms seized has quadrupled, despite the country having some of the strictest gun control laws in the world.
Muslim Pride Festival in Londonistan
The UK's first Muslim Pride festival will be held in London this year as Europe's leading LGBTQI Muslim charity celebrates their 20th anniversary.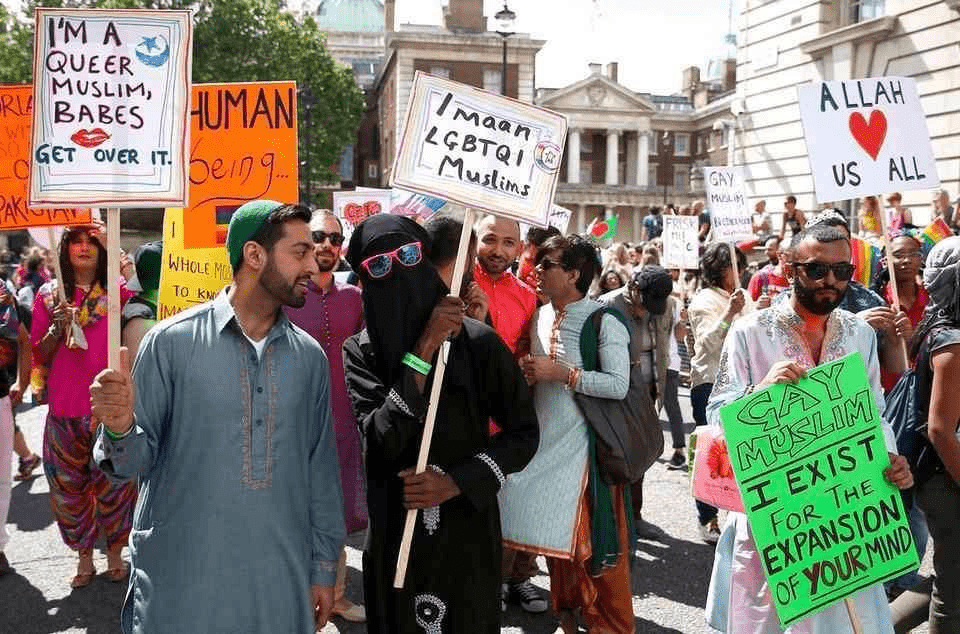 The event, organised by charity Imaan, will take place on Saturday April 11, and tickets for the soon-to-be-announced venue will go on sale in two weeks.  
Macron Says Ranting About Islam On Social Media Is Perfectly Fine
But he didn't say he will guarantee your safety.