It'll be interesting to see what comes of it.
BERLIN (AP) – Two former members of Syria's secret police go on trial Thursday in Germany accused of crimes against humanity for their role in a government-run detention centre where large numbers of opposition protesters were tortured.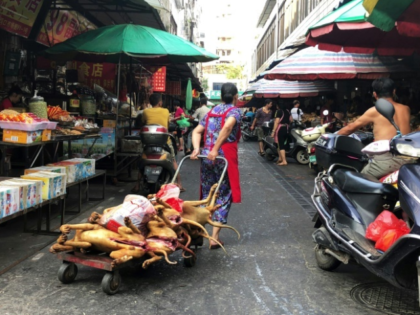 Why hasn't this been done  like… instantly?
China owns the WHO, they may as well pay for it.
Mosques Open for Business as Churches Forced to Close
In the name of Wuhan coronavirus hysteria, authorities have been cracking down on Christian services, from Mississippi to Kentucky to California. Confirmation comes from New York that this is not due to a sudden concern for Christians' health.
Let's see if authorities enforce the social-distancing orders for mosques during Ramadan (April 23-May 23) like they did churches during Easter
'Baghdad Bob' all over again.
Talk is cheap. It'll be interesting to see if they really wanna meet their virgins.
.
Have rope, will travel. Pencil neck should swing in the wind.