At the height of a pandemic, the deplorable EU court has decided it's the right time to announce its verdict.
The court will punish #Poland, #Hungary & the #CzechRepublic for breaking EU law by not taking in thousands of Moslem migrants under a mandatory EU migrant relocation quota system
According to the latest statistics, Poland, Slovakia and Hungary have the lowest rates of Wuhan Coronavirus infection in Europe.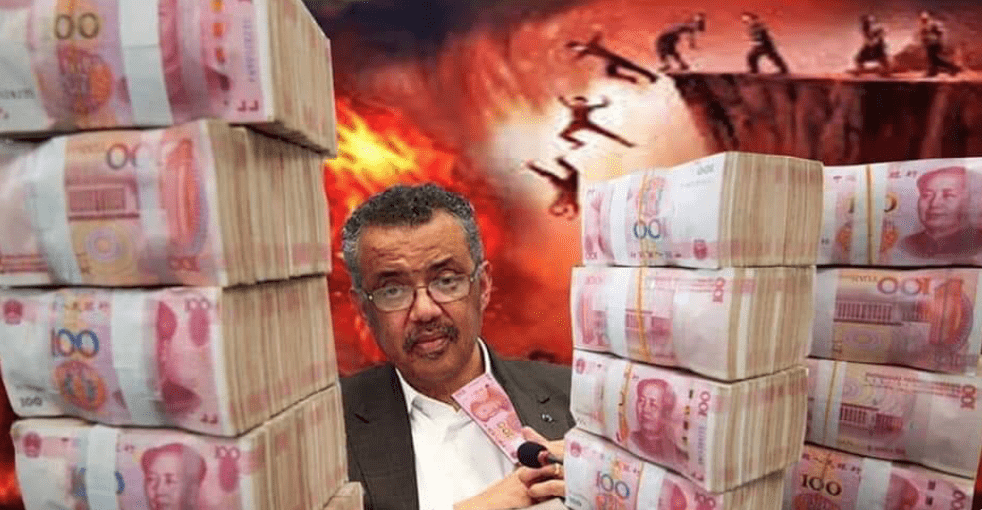 WHO Director-General Dr. Tedros Adhanom Ghebreyesus. "In the next few days, we will reach 1 million confirmed cases and 50,000 deaths"
China:
Bloggers who were documenting Wuhan Coronavirus 'disappeared'.
Aside from all the other issues that need investigation after coronavirus is over, this issue needs to be aggressively pursued.
We must hold these people to account.
NYTIMES.COM
Hydroxychloroquine and azithromycin!
The first doctors on the front line of the UK pandemic have died after contracting #COVID19

All four men were Muslim & had ancestry in regions including Africa, Asia & the Middle East.

We profile the doctors who have sadly passed away in this thread 👇https://t.co/yPfd6u7w2o pic.twitter.com/jYQRXyr1Qu

— Al Jazeera English (@AJEnglish) April 2, 2020
SPEECHLESS!! These 👇 Uncivilized Muslims are attacking doctors and healthcare workers!

The doctors are literally running away for their lives!!https://t.co/wCm972yXk0

— 🇺🇸 Pismo 🇺🇸 (@Pismo_B) April 2, 2020
Use of funds would include contraception and reproductive health.
.
We need to get this utterly criminal & corrupt gangster syndicate out of existence.
.
United Nations and World Health Organization helped to create the pandemic, says expert
Steven Mosher, president of the Population Research Institute, noted that the UN's World Health Organization (WHO) helped to create the pandemic by repeating communist Chinese government's false propaganda denying the health risks of COVID-19, and said he was against giving them or the UN in general any additional money for the crisis.
"The UN bureaucracy primarily exists to perpetuate itself and various Left-wing causes that are inimical to liberty and sovereignty," said Mosher.