White guilt & a drecks-media gives them license. A leftist judiciary is complicit enough to get them off with a slap on the wrist.
"… the victim was approached by a group of eight to 10 males…"
No mention of the race of the attackers. N*66a protection to the death.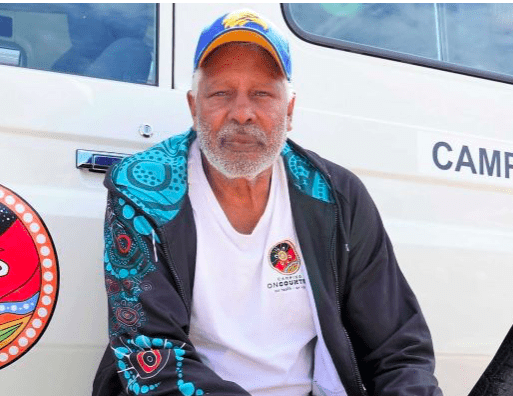 Australian actor Ernie Dingo says he confronted and "whacked" a man who allegedly racially abused him at Perth's central train station.
"Progress", no doubt. Dingo wants to get his own little BLM experience. Bashing whitey over alleged "racism" is now the in-thing, obviously.
A 15-year-old boy has died after police say he was stabbed at the Brimbank Shopping Centre in the Melbourne suburb of Deer Park.
Victoria Police previously said the boy was 16 years old but made a correction this morning.
A Victoria Police spokeswoman said six males had been arrested in relation to the boy's death.
"It is believed the victim was approached by a group of eight to 10 males on Neale Road just after 4:00pm [on Tuesday] outside a shopping centre," the spokeswoman said.
The 15-year-old boy was stabbed and died at the scene, police said.
"The other males ran from the scene and six were arrested nearby a short time later on Billingham Road.
"The exact circumstances surrounding the incident are being investigated."
About 7:30pm, a brawl erupted between about 30 people nearby while police were still at the scene of the stabbing.
Police said one man was treated for a laceration to his head and one police officer was taken to hospital with minor injuries.
At least one of the 10 to 15 participants yelled: "I'll kill you."
Three teenage boys were arrested at the scene of the brawl and interviewed by police.
A 15-year-old Sunshine boy and a 17-year-old Point Cook boy were released pending summons for assault-related offences.
A 15-year-old Hoppers Crossing boy was interviewed and released.
The Homicide Squad is investigating what led to the attack.