Spain:
They have been looting stores, bars, etc. for days.
Weeks ago they occupied a house, and they do not stop robbing neighbors as well as entering premises and robbing them.
Some neighbors who are tired of them have formed patrols. The second video shows how these immigrant children get into the sewer to move around without being seen, and hide.
U.S.A.:
Four St. Louis police officers were shot in last night's riots, and a cop was shot in the head in Las Vegas. Two men threw Molotov cocktails into a county courthouse in Minnesota. Meanwhile, protests about the death of George Floyd took place in Amsterdam and Belgium. The latter was held illegally, and social distancing was not observed at either event.
al-Shabaab suspect who used his 2 children as human shield killed in dawn attack
Think about it. Why would you want to keep his brood alive knowing they will continue his dirty work?
Police officers killed a suspected al-Shabaab millitant early Saturday morning at his house in Diani, reports say.
.
The suspect's two children that he was using as human shield were also killed.
According to a police report, the suspect refused to surrender and instead, tossed a grenade at the officers injuring one of them.
It was then that the officers opened fire,  killing the suspect and two of his children.
Channel Migrants 'Threaten to Throw Their Children Into the Water'
Mohammedan warfare without morals. Everyone has to participate. No one & nothing is exempt. Using children as weapons is legit.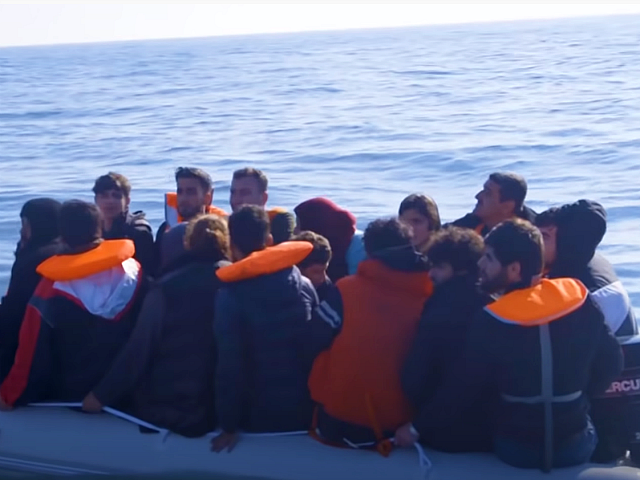 Nigel Farage via YouTube
Illegal migrants crossing the English Channel in small boats threaten to drown themselves or their children in order to keep French ships back, according to reports.
Migrants from coronavirus-infected camps on the French coast have been crossing the English Channel in record numbers, with many seemingly being escorted into British territorial waters by French ships rather than intercepted and turned around.