If Whites were truly Racist in America …. This Black Lives Matters movement would have been shut down by lunch.
***
Lancashire Police think that flying a banner saying "White Lives Matter" after three white people were stabbed to death in Reading is a criminal matter.
#EnemiesOfThePeople
.
"White Lives Matter" is Offensive
Burnley condemns 'White Lives Matter' banner flown over Etihad Stadium. So what they are saying then is 'white lives don't matter'? Three white men died at the hands of an Islamic terrorist so how is it a disgrace?
Degenerates throwing hissy fits. That's all.

Burnley are "ashamed and embarrassed" by a banner reading 'White Lives Matter Burnley' that was towed by an aeroplane over Etihad Stadium during Monday's match against Manchester City.
'White Lives Matter' can only be motivated by racism and a denial of equal rights"–Piara Powar
White boy is "ashamed and embarrassed" that someone wrote '

white lives matter

'
Never expect anything intelligent from a ball-tosser.
"I'm ashamed and embarrassed"

Burnley's Ben Mee responds to an offensive banner flown over the Etihad Stadium before today's game with Man City

More: https://t.co/CyyQFEMaNA pic.twitter.com/7sEb4cyM9m

— Sky Sports Premier League (@SkySportsPL) June 22, 2020
What a time to be alive eh.
DAILYMAIL.CO.UK
These judges live in ivory towers. They are totally detached from the reality on the streets. Same thing with the political establishment
***
The Rangers are still holding out for now. After liberals decided to disapprove of their iconic Chief Wahoo logo, the Cleveland Indians held out for a while. But they folded in the end. Let's hope the Rangers don't. If the line isn't drawn somewhere, moonbats will erase our culture completely, which is their objective.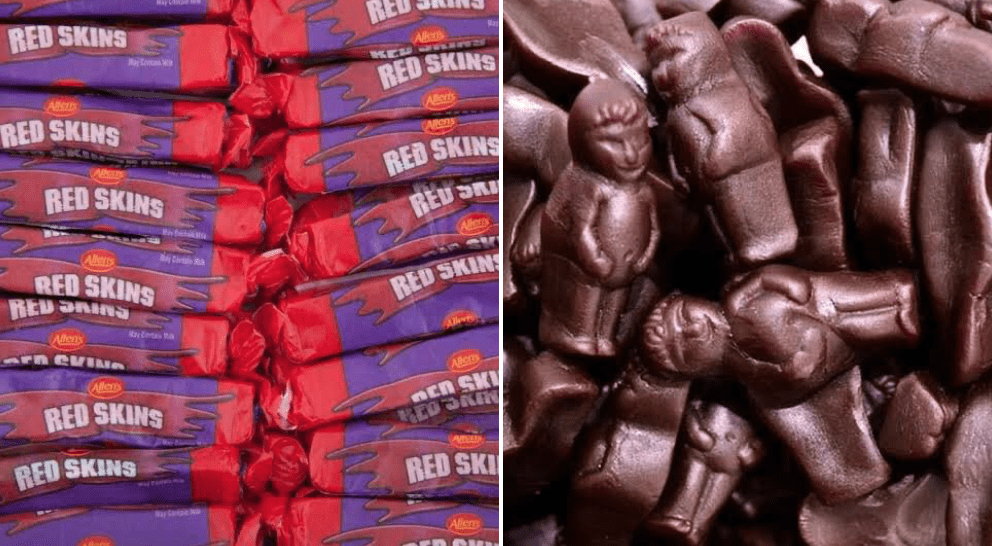 Nestlé 'moving quickly' to change the names of two Allens-branded lollies to avoid marginalisation
@Nestle
has announced it will change the name of two of its popular sweets; Red Skins and Chicos, to 'ensure that nothing we do marginalises our friends,
neighbours and colleagues.'
.
Kerry is a serial traitor who has yet to be brought to justice.
More than 100 "youths" brawl and 'bait the police' at Sunbury Station
A massive brawl broke out at Sunbury Railway Station this afternoon, with more than 100 youths reportedly taunting about 50 police.
Hume Councillor Jack Medcraft said police were barely controlling the violence between what appeared to be two rival teen gangs, which broke out at the station at about 4pm.
"The police are really struggling to control this," he told Tom Elliott.
"A crowd just won't break up and they're all calling for their friends to come and fight the coppers."