Indoctrinated, hateful white kids burn the symbol of Australia. Ever notice that our flag and our culture offend so many people, but our benefits don't?
https://twitter.com/newscomauHQ/status/1279953209642098690
They should be burned along with the flag.
DAILYMAIL.CO.UK
Black Lives Matter protesters slam shameful turnout
Organisers of a Black Lives Matter protest have slammed 'shameful' former demonstrators for failing to show up at a new protest – saying people only turn out when they want 'a hundred likes on Instagram'.
.
Just about all are brainwashed white trash looking for a cause.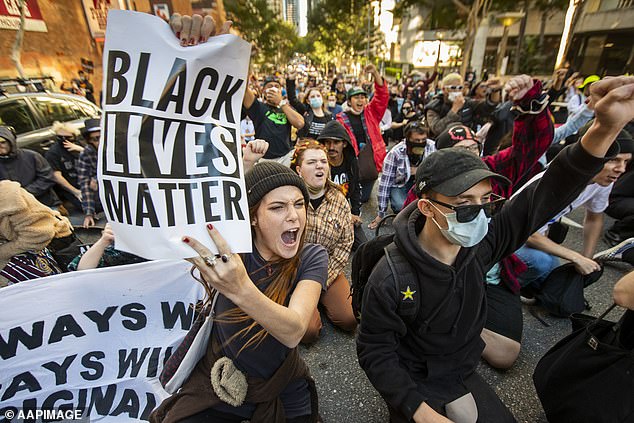 Organisers were disheartened as 30,000 people marched just weeks ago 
THEGUARDIAN.COM
.
Today show dumps Pauline Hanson for 'divisive' remarks about Melbourne public housing residents
I never watch Oz TV crap, period. However, PH has a right to speak, she is an elected politician. Those who want to shut her up are fascists.
Channel Nine's Today show has dropped One Nation leader Pauline Hanson as a "regular contributor", after she described residents of public housing in Melbourne who are locked down due to Covid-19 as "drug addicts" who "cannot speak English".
In a statement, the channel described her comments as "ill-informed and divisive", and said "she will no longer be appearing on our program as a regular contributor".