Society has become so screwed up that it's more controversial to speak the truth than to lie.
BY DAILY MAIL
.
Nightmare in New York: Murders up as shops are looted and shuttered
The number of shooting victims has gone up 51 per cent to 616 this year in NYC

In June, there were 250 shootings compared to 97 in the same month in 2019 

Many blame New York's mayor, Bill de Blasio, who has slashed police funding

New York state has suffered the highest coronavirus death toll in America 
Update:
CHICAGO.SUNTIMES.COM
.
It's not a thing when it's black on black violence. It only matters when whitey shoots n*ggas. That brings all the boys in the yard.
.
Tucker: Ordinary citizens stand up as politicians cower to the rage mob
After CHOP assault, councilmember says don't charge for 'resisting' police
Laws don't exist in Seattle anymore.
.
Seattle City Councilmember Teresa Mosqueda says CHOP protesters who resist or obstruct police officers shouldn't be charged with a crime. It's the latest dangerous escalation of her anti-police rhetoric as she gears up for a mayoral challenge to Mayor Jenny Durkan.
Police outside the East Precinct recently arrested a masked protester for obstruction and a second for assault against a Seattle officer.  After the arrest, Mosqueda feigned outrage.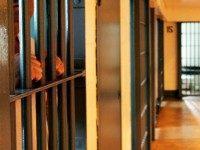 Why feed & house him for 30 years? Why can't we just bury him in the ground under a ton of cement?
The Swedish PM needs to be locked up in an asylum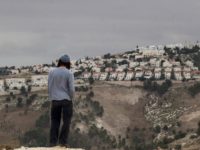 The Trump administration had the "moral clarity" to recognize that the "removal of the Jewish people [from West Bank settlements] as an Israeli obligation in a peace accord is morally reprehensible," Kontorovich noted.
If the UN hates it, it must be good.
The Anti-Terrorism Act of 2020 repeals the Philippines' Human Security Act of 2007, providing Duterte's government with more surveillance powers. Under the new law, people in the Philippines will face an extended sentence – up to 12 years to life imprisonment – for proposing, inciting, conspiring, or facilitating "terrorist acts" against the Philippine government and its people.