Big Tech has no problem with Jerry Nadler saying "Antifa violence is a myth"…
…but if dozens of doctors say HYDROXYCHLOROQUINE is a lifesaver, the videos get taken down.
The banning of the Frontline Doctors video and suspension of @DonaldJTrumpJr is the straw that broke the camel's back with social media censorship.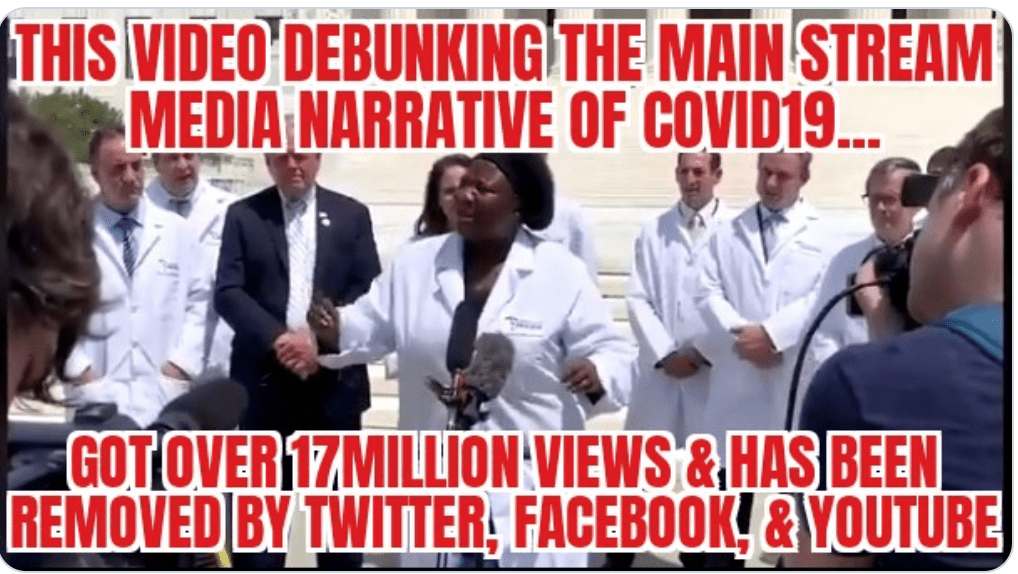 Let's get everyone some #hydroxycholorquine & get back to work!
LIVE NOW: Doctors from the #WhiteCoatSummit host second press conference at SCOTUS. https://t.co/tTUZrHVazc

— Essential Fleccas 🇺🇸 (@fleccas) July 28, 2020
How many people in the press or Congress have taken hydroxychloroquine?
Ghislaine Maxwell's lawyers demand that incriminating nude photos and sexualized videos of Epstein's 'madam' be marked 'highly confidential' in her sex trafficking trial
Prosecutors who are putting Ghislaine Maxwell on trial for child sex trafficking may have incriminating 'nude' videos, DailyMail.com can reveal
The reference to videos appears in a proposed version of the agreement lodged by Maxwell's lawyers 
Documents filed on Monday in her New York criminal case say US Attorneys may have 'Highly Confidential Information'
This includes 'nude, partially-nude, or otherwise sexualized images, videos, or other depictions of individuals'
The proposed order says any 'Highly Confidential Information' either side plans to use remains sealed and can only be viewed behind closed doors with lawyers 
The filing raises the prospect the US Attorney's office for the Southern District of New York could be sitting on explicit footage for their case against Maxwell
The 58-year-old is charged in connection to late billionaire pedophile Jeffrey Epstein's child sex trafficking ring 
Prosecutors who are putting Ghislaine Maxwell on trial for child sex trafficking may have incriminating 'nude' videos, DailyMail.com can reveal
FBI Investigation Uncovers 256 Emails Between Schiff and Epstein – 'These revelations are truly sickening, but not surprising. This explains why Schiff was so hell-bent on impeaching our President. It was just a distraction to throw us off the scent…' https://t.co/LprDVjYXwt

— Michigan Accomplished (@Ann_marie1231) July 28, 2020
Here's a disgusting CNN attack on #Trump: