Allahuakbar!
Obama Crime Family Lead Anti-Police Antifa March in Chicago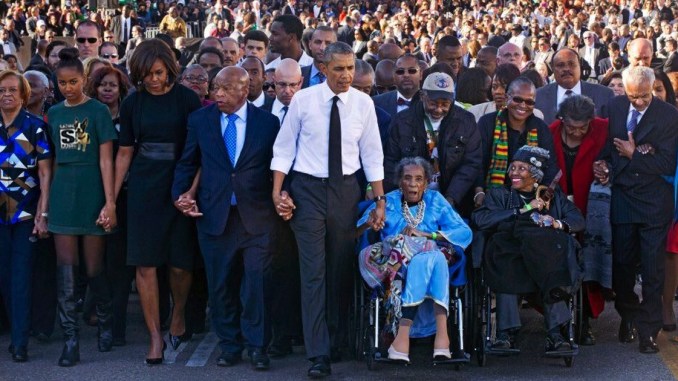 Barack and Michelle Obama lead an anti-police ANTIFA march in Chicago this morning with thousands of protesters, chanting "Defund the police!" for three hours. The March started peacefully until Michelle started demanding the officers protecting the Obamas need to "back off and stay in your lane".
Celebrities in attendance included Snoop Dogg, Wu-Tang, Scrappy Dog, Droopy Dog, the lady who pretended to be Chewbacca, the Snapple Lady, Bill and Ted, Bill Gates, Bill Fences, Oprah, The Fresh Prince and the Ghost of Tom Joad.
This is satire. But would you be surprised for one minute if it was true?
https://twitter.com/EM_KA_17/status/1286966489929711616
Portland:
https://twitter.com/selfdeclaredref/status/1286939683537158144
This is a very energized crowd, possibly the biggest I've seen since early days BLM marches. It's wrapping around the federal courthouse, sounds of tom tom drums, say their names pic.twitter.com/BelwlrBYHq

— Beth Nakamura (@bethnakamura) July 25, 2020
FATAH: The problem with returning ISIS brides remains
"I'm not the same silly little 15-year-old schoolgirl who ran away from Bethnal Green [a London suburb] four years ago … And I don't regret coming here [Islamic State]."
More from the Religion of Peace: