BREAKING NEWS: Azerbaijan Opens Fire On Armenia At 3:40 am, Attacking Civilian Positions; Azeri Troops Withdraw With Losses.
Azerbaijan Shells Kindergarten In Armenia's Aygepar Village.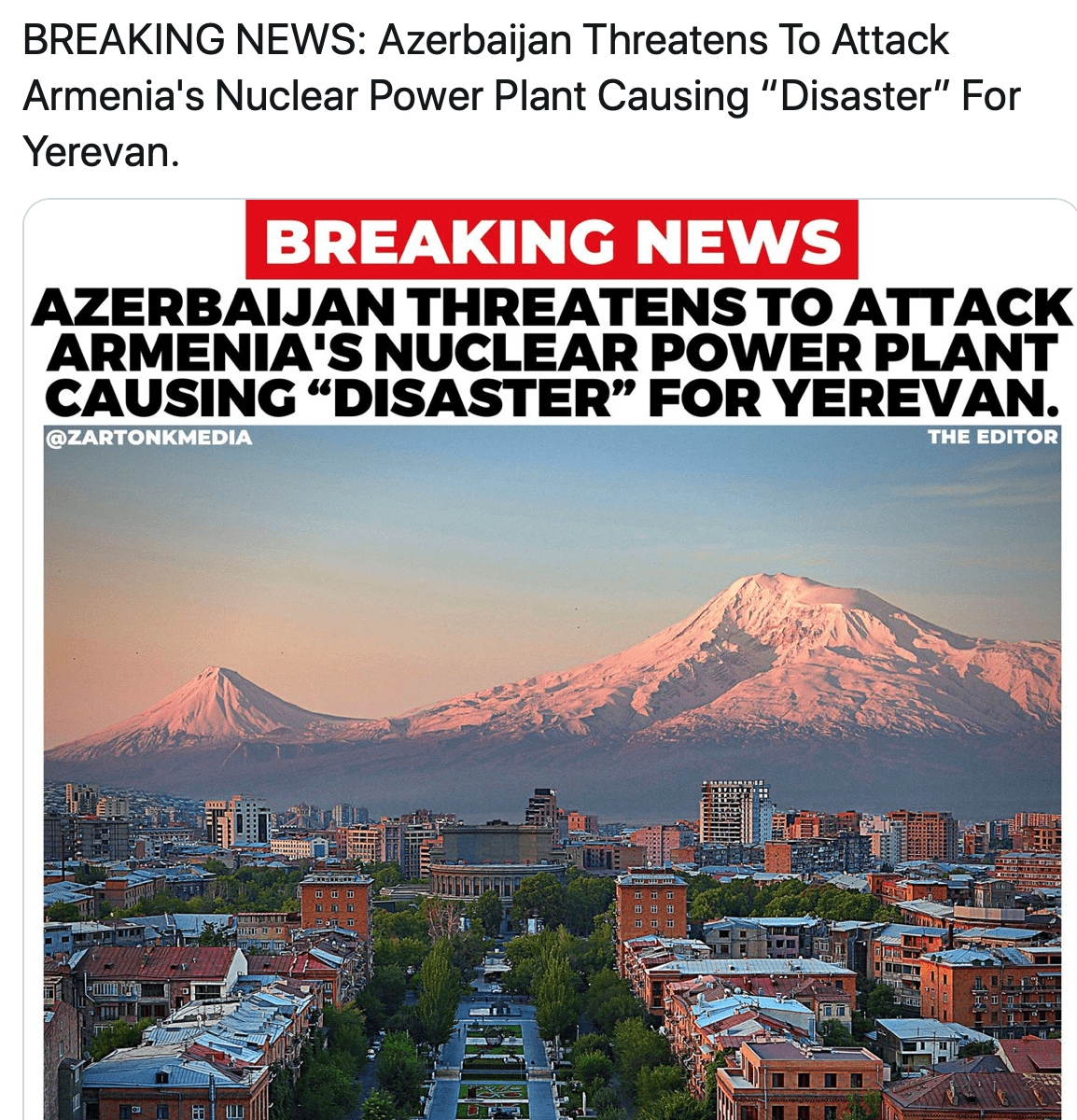 Azerbaijan, on Thursday, has now threatened to attack the Metsamor Nuclear Power Plant located outside of Yerevan.
"The Armenian side should not forget that the latest missile systems, which are in the arsenal of the Azerbaijani army, can hit the Metsamor Nuclear Power Plant with a great accuracy, which will lead to a great disaster for Armenia," said an Azerbaijani Defense Ministry spokesperson in a Twitter post on Thursday.
Zartonk Media