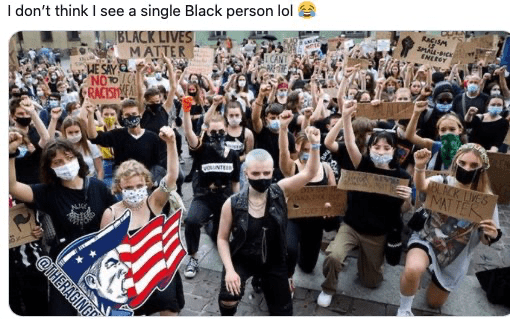 What you see in the picture above is an essential bunch of useful idiots. Yes, they are brainwashed idiots. But dangerous, nevertheless.
.
Italy: Muslim says coronavirus is 'something from Allah, a positive thing,' because 'people are going mad'
.
The irony is that "ISIS propaganda" is proper Islam according to the prophet, the quran & the sunna.
Witnesses say Australian SAS soldiers were involved in mass shooting of unarmed Afghan civilians
No Australian soldier should have to stand trial for killing a Taliban. No Moslem is a civilian. All Moslems are soldiers of allah.
Australian special forces killed up to 10 unarmed Afghan civilians during a 2012 raid in Kandahar Province, ABC Investigations can reveal.
Al Jazeera exposes secret links between one of France's largest political parties and a movement calling for the expulsion of Muslims from Europe.
Get it? If you don't want to see your country invaded by African savages & Islamised by Magrebins you are a 'hater'.