Once great Britain: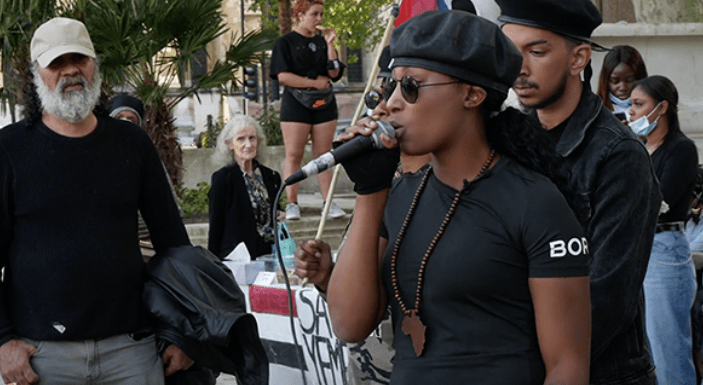 The true face of the organised Black Lives Matter movement reared its head during a protest in London this past weekend, as a protest leader called for an end to capitalism, and the creation of a "black militia" to foment a revolution.
These are Bezmenov's useful idiots.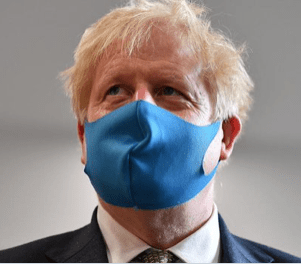 Wearing face masks in shops and supermarkets in England will be compulsory from July 24, with those failing to comply with the new regulation facing fines of up to $125, the UK government will announce Tuesday
While  up to hundred Islamic & African savages cross the channel  daily, this tosser wants to fine Brits $125 if they don't wear face masks.
Australia
The Victorian government has "ruined the economy (and) caused unbelievable distress" all while completely failing on the basics to deal with the coronavirus pandemic says Sky News host Andrew Bolt.
Australians are not being told the truth on COVID-19 by the national's political leaders according to Sky News host @AlanJones
"It is wall to wall coronavirus"
"Not one political leader has uttered the daily figures from the World Health Organisation, 99% of all cases are mild and 99.85% of all cases recover. "I suppose fear is an easier commodity to market."
Mr Jones said the reality in Australia there are only dozens of coronavirus patients in hospital across the country, while "in the real world," business people and workers are worried and losing their jobs. "Putting business out of business, workers out of work and damaging the mental and educational well-being of thousands of Australians". "These so-called political leaders have to be held to account. "They are our servants, not our masters."
Democracy dies in darkness, but don't blame Trump
Remember the grave warnings when Donald Trump was elected about how his US presidency would usher in an unprecedented assault on freedom of expression?
Ululations of orchestrated hysteria went up from the media. It was 1933 again. Late Weimar America would succumb to an authoritarian with a distinctive haircut and a penchant for intolerant rhetoric.
A few weeks before the 2016 election, the US Committee to Protect Journalists issued a thunderous warning: "A Trump presidency represents a threat to press freedom unknown in modern history."
"Democracy Dies in Darkness," which some have noted sounds like the working title for an inferior James Bond movie, became the daily front-page leitmotif of a major newspaper, its reporters bravely committed to holding aloft the flickering lamp of freedom amid the gathering gloom of tyranny.
Four years on, it's clear the warnings were justified. Consider the state of free speech in Trump's America. Newspaper editors are forced to quit because of pieces they've run. Academics are removed from positions for daring to dissent from the dominant orthodoxy. Corporate executives have been fired for opinions written three decades ago that now fall outside the lines of acceptable public discourse.
In classrooms, newsrooms and boardrooms across the country, you can almost hear the silence as people internally check what they say in the knowledge that if they cross the line they'll be publicly denounced and very likely terminated.