Awesome moment where Dr. Simone Gold from the viral Hydroxychloroquine video tells Tucker Carlson that she's retained the services of Lin Wood. If you have defamed Dr. Gold, you better lawyer up!! pic.twitter.com/QMJfUeGyR8

— Barrett Wilson (@BarrettWilson6) July 31, 2020
Americans are now divided into two countries, traitors and patriots.
https://twitter.com/QTAnon1/status/1289724368788918272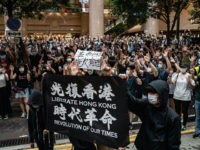 This will shock many. And it will make it much more difficult in future for Hongkies to travel because the ChiCom passport is not well received in the West.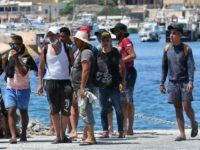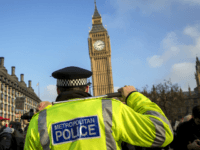 Why should our police have these moronic BLM women screeching in their faces, this was Brixton, London earlier today. pic.twitter.com/MSB1NOk7GY

— Secret Strangers Wife (@secretnstrange9) August 1, 2020
https://twitter.com/Squill_whispers/status/1289723993633611776
It was the Obamessiah who imported these savages.
AOC wants priest who died serving people with leprosy to have his statue removed because he is a white man.https://t.co/ajwUKX94ym

— David J Harris Jr (@DavidJHarrisJr) August 1, 2020
Congress will not do anything on big tech because Congress is bought off by big tech.https://t.co/kWtRfVswwe

— Rep. Matt Gaetz (@RepMattGaetz) August 2, 2020