These frontline doctors put their existence on the line to expose the collaboration of the pharma lobby, social media & political actors behind the chloroquine prevention.
Frontline Physicians Aim to Dispel 'Massive' COVID-19 'Disinformation Campaign' on Capitol Hill
America's Frontline Doctors, a group founded by Dr. Simone Gold, a board-certified physician and attorney, and made up of medical doctors, came together to address what the group calls a "massive disinformation campaign" about the coronavirus.
She's been sacked. Instantly.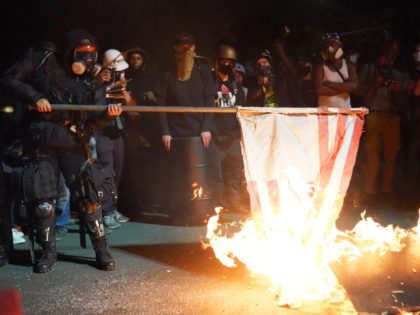 Protesters flocked to the Justice Center and the federal courthouse in Portland again on Friday night, lighting fires and burning American flags and Bibles in the streets.
Beetlejuice raids church, encourages riots
Watch this. It's a pretty sober perspective on how a common virus is used to scare us into destroying the world economy.