Bokhari: By Suppressing Medical Debate, Big Tech Endangers Americans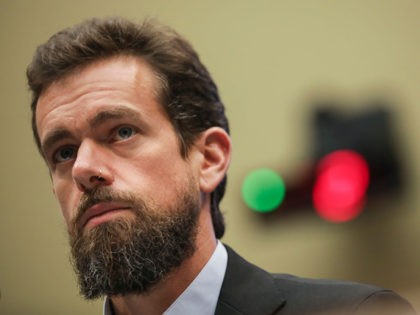 Twitter considers itself an arbiter of truth on hydroxychloroquine (HCQ), censoring news publications simply for covering the topic.
What we need to do is focus on quarantining those at risk and letting the rest live their lives.
Laura Logan: the entire media circus in the US is so bankrupt that the only way you can get a Pulitzer prize is if you never say anything which is an actual threat to the powerful. We see more evidence of that every day now in Canada and the USA
Manipulating America: The Chinese Communist Playbook
There is an invisible war raging in the world. Not a war fought with bullets and guns, but a war of manipulation. It's a war fought by the Chinese Communist Party (CCP) against the free world using the full force of its propaganda and influence apparatus.
Portland police drove Antifa out of the suburbs with the use of crowd control munitions and pepper spray. What are these barbarians doing outside the city? pic.twitter.com/952KPe1rsd

— Ian Miles Cheong (@stillgray) August 2, 2020
Antifa are trashing a southeast Portland residential neighborhood in an effort to slow down Portland Police who are moving them away from the facility they were attacking with glass bottles. #PortlandRiots
A Portland Police officer was hit on the head by a glass bottle. A person wearing "PRESS" markings also participated in throwing projectiles at the southeast precinct.
Don't believe your eyes, they keep telling us. There are no violent anarchists or antifa in Portland. Even those charged with felony assault and arson are peaceful.
"Bricks, batteries, frozen water bottles, sling shots with ball bearings and even feces were among the homemade weapons thrown at a group of federal marshals in Portland, Oregon, who described a daily war zone during recent violent protests in the city."
These are your new overlords. Just saying. https://t.co/DjlyA46ROB

— Ian Miles Cheong (@stillgray) August 2, 2020
The virus has spread to the UK, where great numbers of black grievance mongers shake their fists at their hosts:
https://twitter.com/JackofDorset/status/1289820493671874565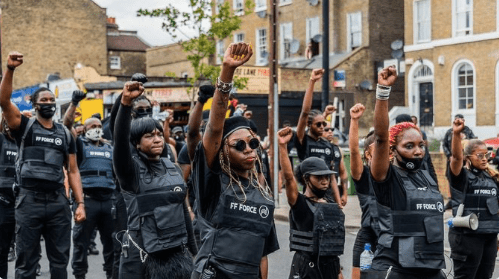 Are we supposed to take these clowns seriously?
 We must not allow this divisive filth to get a foothold in Australia.
Groups marched through Brixton in a bid to make themselves heard by the UK government despite police issuing restrictions prior to the planned even this afternoon.