'We're Going to Fight Like Hell'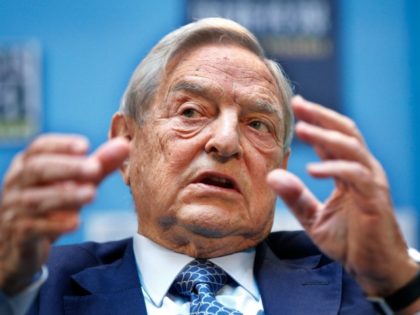 Under the guise of seeking to "prevent a constitutional crisis," a massive network of well funded left-wing activists and progressive groups are training, organizing, and planning to mobilize.
NEONNETTLE.COM
Since the death of George Floyd last month, a far-left push to "defund the police" has been sweeping across America in the form of protests and violent riots.
Floyd was killed in the custody of Minneapolis Police on May 25, with all four officers involved in his death arrested and charged with his murder.
The image of white cop Derek Chauvin kneeling on black man Floyd's neck during the arrest has spurred nationwide racial tensions and triggered widespread protests, riots, looting, and anti-police rhetoric.
Now it has emerged that leftist billionaire George Soros is linked to the "defund the police" movement that has dominated the debate.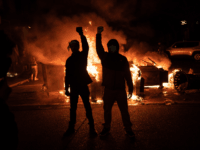 To quote councilmember Jamal Osman,
"Residents are asking, 'Where are the police'?"
About 100 officers have left the department so far this year. The rest are probably in hiding from the local government, which has ostentatiously sided with criminals against them.
The number of reported violent crimes, like assaults, robberies and homicides are up compared to 2019, according to MPD crime data. More people have been killed in the city in the first nine months of 2020 than were slain in all of last year. Property crimes, like burglaries and auto thefts, are also up. Incidents of arson have increased 55 percent over the total at this point in 2019.
No one could be surprised by any of this, considering the aggressive emphasis on glorifying criminals and hobbling the police for being "systemically racist."
Council members in wards which usually don't see high levels of violence say their constituents are feeling "terrorized."
Terrorizing is what terrorists do. The council enthusiastically backed Black Lives Matter in the terror campaign that resulted in the destruction of hundreds of local businesses.
You can't expect anything other than an explosion of criminal violence after moonbattery like this:
Recently, the council took more than $1 million from the police budget to hire "violence interrupters" to intervene and defuse potentially violent confrontations.
Council member Phillipe Cunningham continues to believe that we don't need police if we have violence interrupters:
"If we have these systems in place we are getting ahead of the violence," said Cunningham. "That's why I have advocated so strongly for the violence interrupters, because if they are interrupting the violence before the guns are being fired, then the MPD doesn't have to respond to that violence."
If only we had moonbattery interrupters, liberal cities like Minneapolis might yet be saved from ruin.
"What I am sort of flabbergasted by right now is colleagues, who a very short time ago were calling for abolition, are now suggesting we should be putting more resources and funding into MPD," Cunningham said.
Better late than never.
It is likely that Phillipe Cunningham, who apparently took hormones to grow a beard and identifies as a man, has spent much of her life in a state of flabbergastation.