He calls Trump a "tyrant" & an enemy but Gretchen Whitmer is pretending these anarchists are "Trump supporters". Thread. https://t.co/oXwYXhLni0

— Rita Panahi (@RitaPanahi) October 8, 2020
"One of alleged plotters, 23-year-old Daniel Harris, attended a Black Lives Matter protest in June, telling the Oakland County Times he was upset about the killing of George Floyd and police violence."
Yeah, sounds like a quintessential MAGA type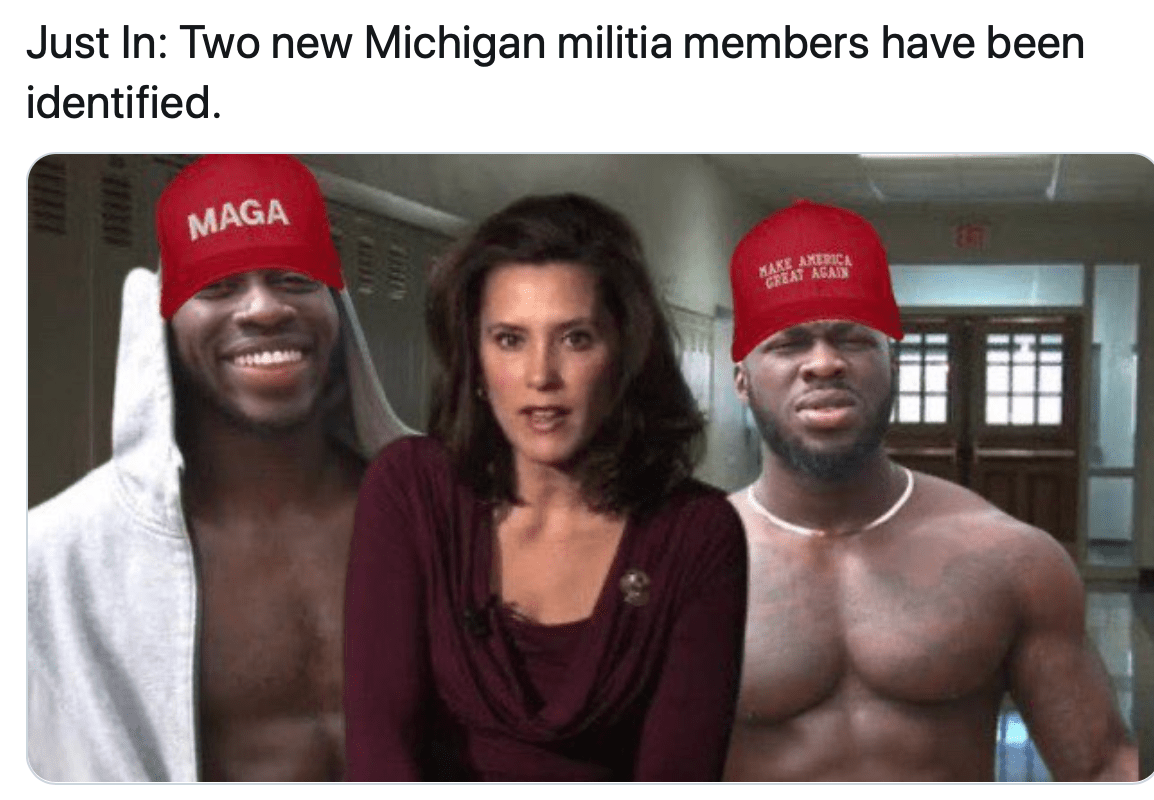 Looks like Gretchen tried to pull a Smollet, but failed….
Libturds are not upset about the plot, they were devastated the ringleaders were not Trump supporters. And they wonder why there's such little faith in the mainstream media today.
Trump-hating anarchist & BLM supporter hatch an evil plan…so naturally the media calls it a "far-right" plot. https://t.co/7KIQVzSCzR

— Rita Panahi (@RitaPanahi) October 11, 2020
They were anarchists. Anti-capitalist , libertarian socialist, cop hating, anti-authoritarian nut jobs. This philosophy puts them on far-left of the political spectrum. They hate Trump.