Rudy Giuliani Drops a Bomb — Joe Biden Broke the Law by NOT Notifying Officials of Hunter's Naked Crack Smoking and Sexual Abuse of Minors
Bannon "This is about Joe Biden" @AmericasVoice interview with @RudyGiuliani. The CCP has pictures of Hunter Biden that will make you vomit. War Room: Pandemic Ep 449-Full interview: https://t.co/8ldSznKXzd pic.twitter.com/h1IeAcDPfZ

— BlueSkyReport (@BlueSky_Report) October 21, 2020
During his career Rudy Giuliani jailed mobsters, dirty cops and corrupt politicians.
As Mayor of New York City, Rudy Giuliani cleaned up the streets, reduced crime and led the city following the 9-11 Islamist attacks.
An attempt by leftist clown Sasha Baron Cohen to entrap him in a hotel room just backfired. The left is dirty as ever.
So that the apparatchiks running the establishment media might understand, Liz Wheeler explains why the revelations on Hunter Biden's laptop are a big deal warranting thorough coverage:
Joe Biden potentially being on the payroll of America's most aggressive adversary is shocking, even if many voters have degenerated to the point of accepting Biden's decades-old reputation for dishonesty.
Nearly as alarming is that Big Tech and the mainstream media would be so determined to keep this explosive information from the public right before an election. Serving as information gatekeepers to empower the Democratic Party is clearly more important to both than their credibility or their responsibility to the public.
Also hair-raising is the fact that Adam Schiff, with his tired and childish lie about it all being a Russian plot, is Chairman of the House Permanent Select Committee on Intelligence.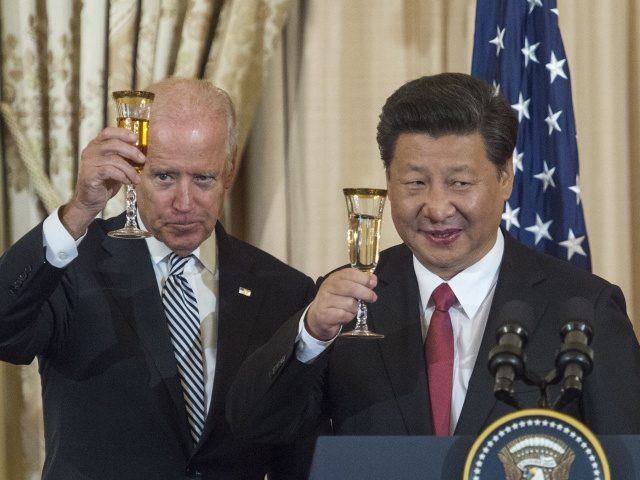 NPR is refusing to report on the growing scandal about presidential candidate Joe Biden and his family's business dealings in China