"He appeared to be joking." – What if he wasn't joking?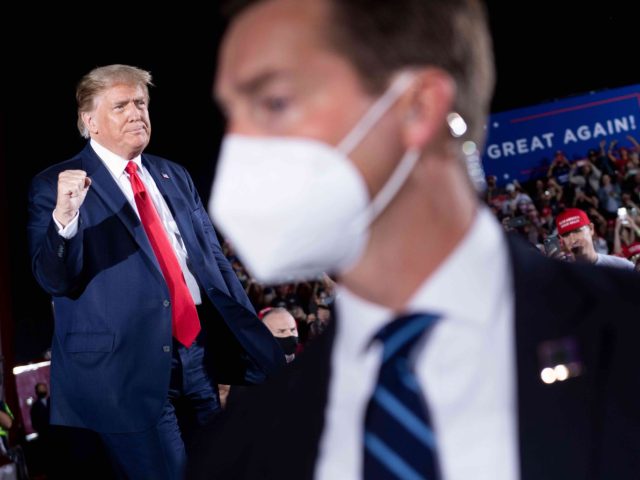 President Donald Trump told a rally crowd in Macon, Georgia, on Friday: "Lock up the Bidens." He appeared to be joking.
🚨Blood Money!

Buckle Up, It's Just Beginning

Joe, Biden family & others involved will face an "avalanche of evidence of corruption"

"Sold-Out America" to CCP
"Complicit in the slavery of the hard working, innocent people of China pic.twitter.com/5mxhBts77E

— 🎃KimP#KAG2020🇺🇸(Text Trump to 88022)💋 (@KimPKAG2020) October 18, 2020
Steve Banmon:
"The Bidens are about to be hit with multiple stories from multiple media sources based off evidence beyond the hard drive. We already have set in motion the various apparatuses that will release everything." https://t.co/vmZrHDeXxR

— Praying Medic (@prayingmedic) October 18, 2020
https://t.co/0VES4sN1Hi
Subpoena of all H. Biden's financial records?
Death blow?
Pandora's 'political elite' box?[17]

— 6%DJ_Patriot ⭐️⭐️⭐️⭐️🇺🇸🇺🇸🇺🇸 (@nascarred14) October 18, 2020
Hunter Biden is facing fresh questions over business dealing in yet another nation — Kazakhstan.
Between 2012 and 2014 — when his father Joe Biden served as Vice President — Hunter Biden worked as a go-between to Kenes Rakishev, a Kazakh oligarch with close ties to the country's longtime kleptocratic leader Nursultan Nazarbayev, The Daily Mail reported.
The British tabloid said they obtained emails from "anti-corruption campaigners" in Kazakhstan showing Hunter making contact with Rakishev and attempting to facilitate investment for his cash in New York, Washington DC and a Nevada mining company.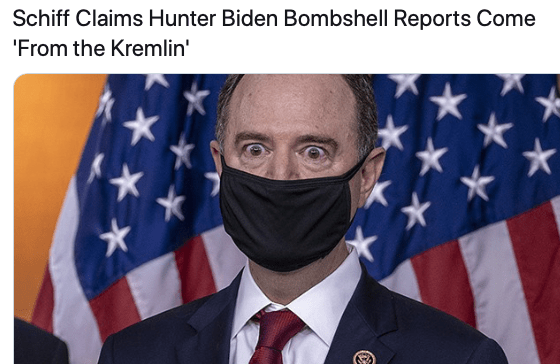 Shifty Schiff must have something up his a$$, look how his eyes are bulging out!
House Intelligence Committee Chairman Adam Schiff (D-CA) claimed Friday that a string of bombshell reports regarding Hunter Biden's business dealings and allegations of corruption stem from a broader effort by the Russian government to smear former Vice President and Democrat White House nominee Joe Biden.
The Plot Against Our President

It really boils down to the plot against us all, the American People https://t.co/7dX01aflZC

— Victor Alvarez (@TQMKA) October 18, 2020