"He appeared to be joking." – What if he wasn't joking?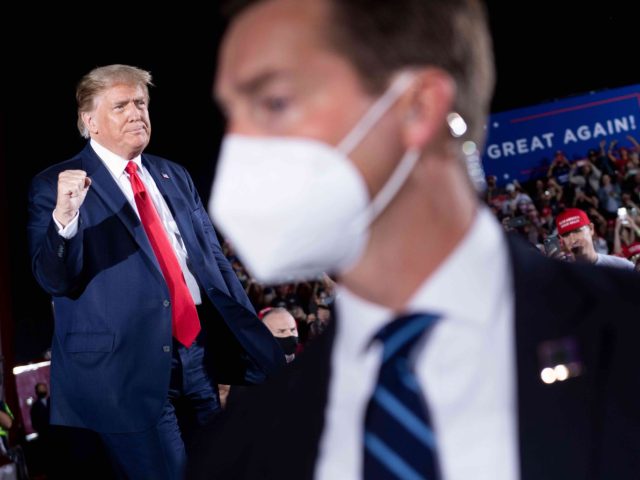 President Donald Trump told a rally crowd in Macon, Georgia, on Friday: "Lock up the Bidens." He appeared to be joking.
https://twitter.com/KimPKAG2020/status/1317675423740907521
https://twitter.com/prayingmedic/status/1317689323152494592
https://twitter.com/nascarred14/status/1317757638827008001
Hunter Biden is facing fresh questions over business dealing in yet another nation — Kazakhstan.
Between 2012 and 2014 — when his father Joe Biden served as Vice President — Hunter Biden worked as a go-between to Kenes Rakishev, a Kazakh oligarch with close ties to the country's longtime kleptocratic leader Nursultan Nazarbayev, The Daily Mail reported.
The British tabloid said they obtained emails from "anti-corruption campaigners" in Kazakhstan showing Hunter making contact with Rakishev and attempting to facilitate investment for his cash in New York, Washington DC and a Nevada mining company.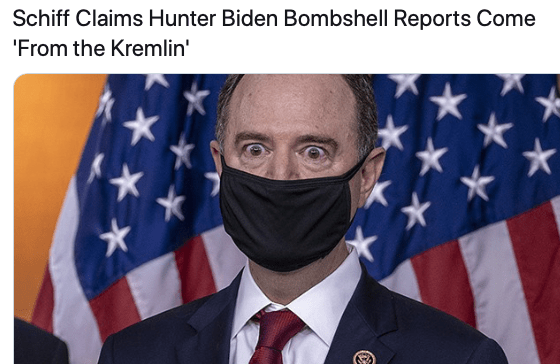 Shifty Schiff must have something up his a$$, look how his eyes are bulging out!
House Intelligence Committee Chairman Adam Schiff (D-CA) claimed Friday that a string of bombshell reports regarding Hunter Biden's business dealings and allegations of corruption stem from a broader effort by the Russian government to smear former Vice President and Democrat White House nominee Joe Biden.
https://twitter.com/TQMKA/status/1317745249540886529