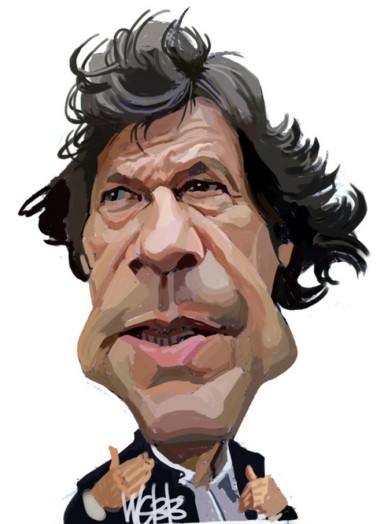 Khan claimed it is unfortunate Macron "encouraged Islamophobia" by attacking Islam for the actions of a few from the religion of peace and co-prosperity.
"Sadly, President Macron has chosen to deliberately provoke Muslims, including his own citizens through encouraging the display of blasphemous cartoons targeting Islam and our Prophet PBUH," said PM Imran.
Khan: "Islamophobia" is worse than seeing your people beheaded in the streets
As a Moslem, Khan is your typical degenerate. Instead of an apology to Macron, he calls the PM of France "ignorant" & accuses him of "deliberately provoking Muslims by encouraging the display  of blasphemous cartoons".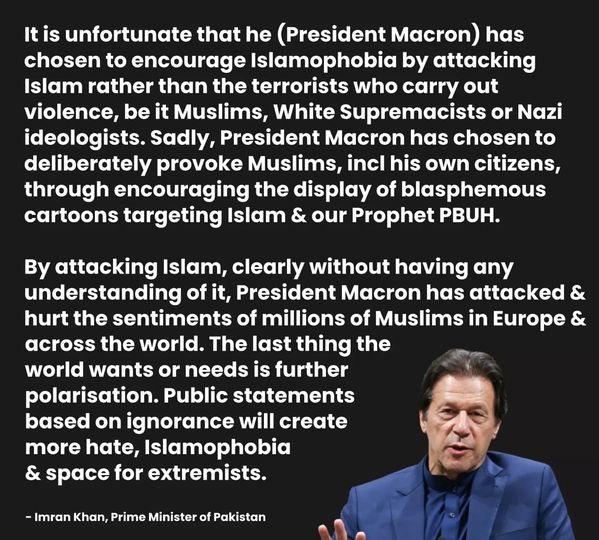 Dare to compare:
A message from Geert Wilders:
This week it's been exactly 16 years since I lost my freedom and got police security. Because of fatwa's and threats from the Taliban and Al Qaeda to Muslims at home and abroad. But I'm still alive. Thanks to the heroes and champs of the DKDB. Thanks #DKDB!
Pics: Defying Islamists, Giant Image of Mohammed Projected onto French Government Building After Beheading https://t.co/kHOM24XKPA

— Breitbart London (@BreitbartLondon) October 21, 2020