BoJo is a flake. Sure, he was the lesser evil. But that doesn't mean not evil.
Italian MEP Silvia Sardone from Lega Party is threatened with death for her opposition to the construction of a mosque in Milan Lega Leader, Matteo Salvini, & his party have fought tirelessly against the Islamization of Italy Listen to Salvini in 2018
HOPE IN ITALY!

Matteo Salvini is expected to become the next PM of Italy after March elections:

"I want to control immigration"
"Close Mosques"
"A woman is worth less than a man in Islam"
"Islam is a law, NOT a religion"
"Islam is incompatible w/ our values, rights & freedoms" pic.twitter.com/LWP7XkoKeU

— Amy Mek (@AmyMek) February 10, 2018
The Turks are a grubby lot.
Çavuşoğlu speaks to the European Union the way an irritated master speaks to a lazy servant. It is clear who he thinks is the boss in their relationship. Also note this: "Thanks to our efforts, irregular migratory flows to Europe have been reduced by 92 percent."
Macron demands Erdogan explain presence of jihadis in Azerbaijan, doesn't explain presence of jihadis in France
BLM & Antifa
WOW– Michelle Obama Releases Video, Says It's "Morally Wrong" and "Racist" to Say Black Lives Matter Riots are Violent (VIDEO) via @gatewaypundit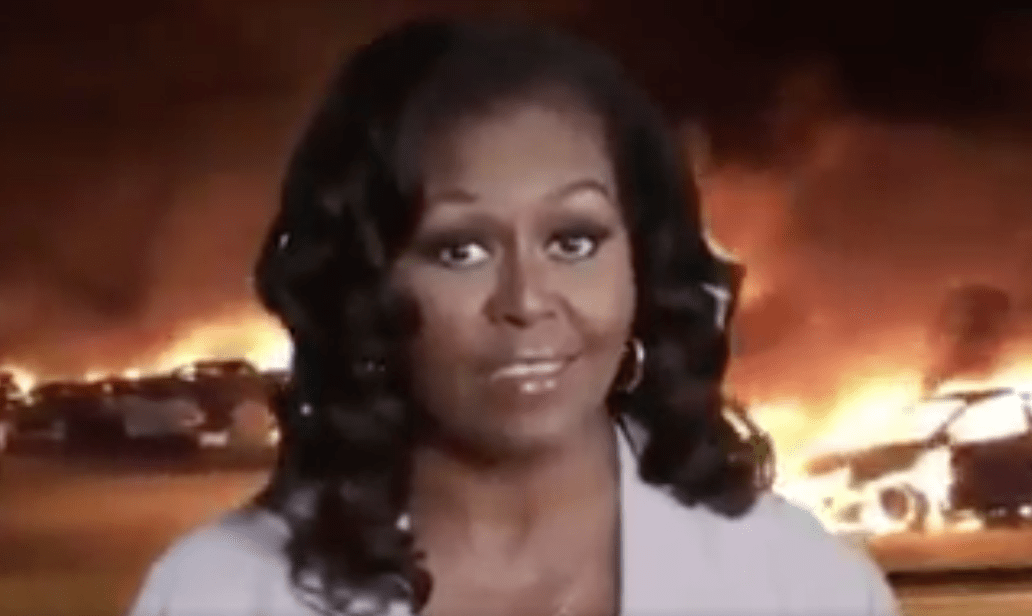 Black Lives Matter-Antifa mobs have caused over one billion dollars in damages in cities across America since May. In Minneapolis alone Black Lives Matter mobs damaged or destroyed over 1,500 businesses or buildings.
Over 700 police officers were injured in the BLM riots — and that was back in June!
Despite these facts Michelle Obama cut a video on Tuesday where she insists the BLM riots were peaceful. She then says it's "morally wrong" and "racist" to say the BLM riots were violent.
BLM has rioted in multiple cities causing $2 billion in damage & bashed & killed a number of people.

That a neo-Marxist group with a history of violence continues to enjoy support from media, academia & the corporate world is insane. https://t.co/9zuHEGobWd

— Rita Panahi (@RitaPanahi) October 6, 2020