PICS: Muslims Denounce Macron as 'A Satan, Not a Human' at Thousands-Strong Protest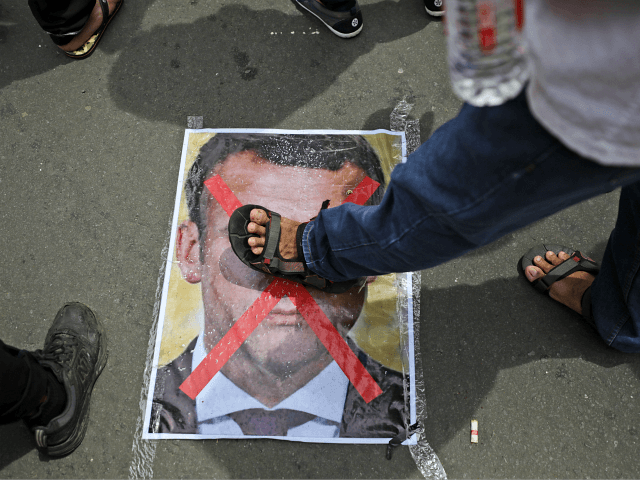 Thousands of Muslim protesters gathered at the heavily-guarded French embassy in Jakarta, Indonesia, to rail against French president Macron for defending people's right to caricature the Islamic prophet.
Demonstrators in the world's most populous Muslim-majority state carried banners depicting President Macron as a horned demon alongside slogans such as 'Macron Is a Satan Not a Human' and made reference to Charlie Hebdo, the French satirical magazine which was targeted by Islamist gunmen for daring to publish likenesses of their prophet in 2015.
Other protesters carried posters with slogans such as "Macron Is Devil" [sic], "Macron Go to Hell", and "Macron Muslim Enemy" — all in English, and so likely intended to send a message internationally, and not to the French or fellow Indonesians.
Many featured images of Macron with a bootprint on his face, similar to an image of the French president uploaded to Instagram by UFC fighter Khabib Nurmagomedov, of Dagestan, alongside the message "May the Almighty disfigure the face of this scum and all his followers, who, under the slogan of freedom of speech, offend the feelings of more than one and a half billion Muslim believers. May the Almighty humiliate them in this life, and in the next. Allah is quick in calculation and you will see it."
A similar image was burnt outside the French embassy last week at an anti-Macron protest.