Twitter took down President #Trump's tweet telling people the protest is January 6th at 11:00 Am.
Trump is being denied the right to due process, Jenna Ellis tells Newsmax. https://t.co/1DqlrnKC8V

— Newsmax (@newsmax) December 30, 2020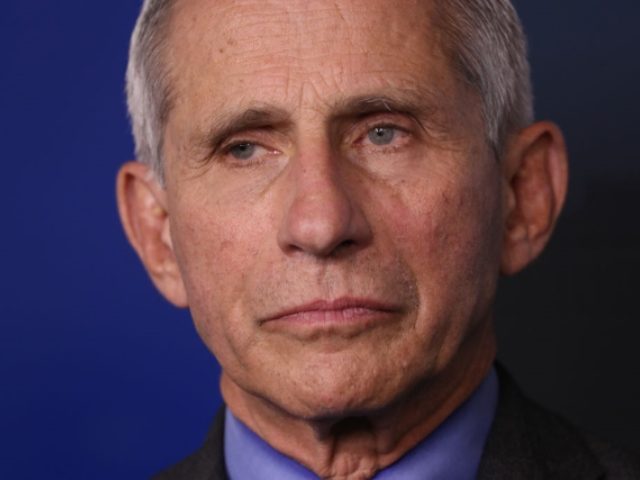 https://twitter.com/DavidJHarrisJr/status/1345174128639225859
Why cancel culture can target anyone
BLM Moonbat gets a dose of her own medicine.
What Rita failed to mention was that this girl was an organiser for BLM events.
Kind of sweet justice in a way.
What white progressives like her fail to understand is that once 'they're' finished with their opposition, they'll target anyone white.
Do you think the ANC in South Africa care about who whites vote for?
Only one thing will matter in the end.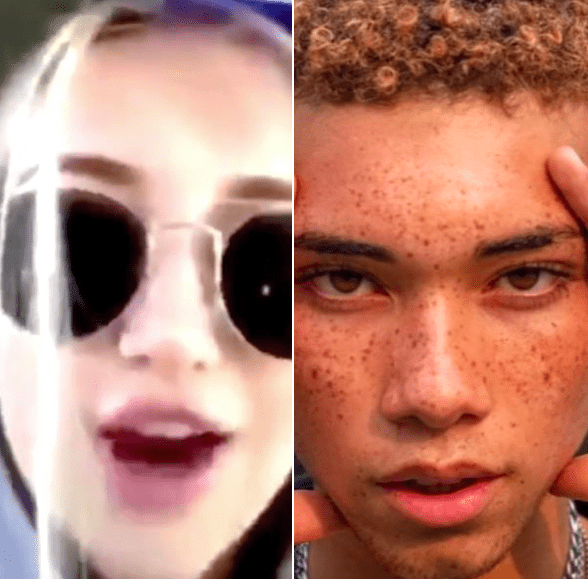 Rita Panahi Herald Sun December 29, 2020
If you thought cancel culture was reserved for the rich and powerful, think again. The ugly "progressive" phenomenon, where an individual is ostracised and publicly shamed for "wrongthink" offences, is used to punish everyone from CEOs to celebrities to teenagers. No one is safe from the malevolent thought police who love spouting words like tolerance, empathy and inclusion but display nothing but pure, unadulterated callousness towards those they deem to have transgressed their moral code.
.
The latest victim of the woke witch trials is a teenage girl who at 19 saw her college dreams destroyed due to an online indiscretion committed when she was just 15.
.
Mimi Groves made the grievous mistake of imitating the rap and R&B stars she loves in a video boasting about getting her learner's permit. She sent a friend the three second Snapchat video of herself in a car, with music blaring in the background, bragging about driving, "I can drive, n—–s," she says.
.
Sadly for Groves, another student at her school, Jimmy Galligan, who has a vindictive streak that would make Malcolm Turnbull blush, saved the little clip and put it aside to unleash when it would cause maximum damage.
.
That happened earlier this year when Groves, a championship-winning cheerleader, won a place at the University of Tennessee, which has a cheer team who are reigning national champions.
"I wanted to get her where she would understand the severity of that word," said Galligan, who has boasted about teaching Groves a lesson.
.
Galligan waited until she had picked her preferred university and been accepted to post the video on Instagram. Then all hell broke loose.
.
Groves' dreams of college life and national titles were shattered when the University of Tennessee was made aware of the video in June. Within days she was removed from the championship winning cheer team and was pressured to leave the university altogether after hundreds of enraged emails and phone calls demanded she be thrown out.
.
"They're angry, and they want to see some action," an admissions official from the university told the Groves family.
On June 4 the university posted: "On Wednesday, following a racist video and photo surfacing on social media, Athletics made the decision not to allow a prospective student to join the Spirit Program. She will not be attending the university this fall."
.
This wasn't an isolated incident. As the BLM protests raged across America, around a dozen universities withdrew admission offers to students for videos or online statements they'd posted on social media as teenagers.
.
Now, keep in mind Groves' idiotic behaviour, all three seconds of it, occurred when she was just 15 years old but that didn't stop the moral crusaders from extracting their pound of flesh. Some would argue if you're a teenager and not doing something dumb then there's something wrong with you. It's best to get the idiocy out of your system before entering adulthood.
.
But nowadays kids have to be mindful of how youthful blunders, no matter how tedious, will be used against them at some future date. All it takes is for one screengrab to ruin a reputation and promising career path.
.
As tempting as it is to condemn the merciless antics of Galligan and others like him, the real villains here are the powerful adults who enable and reward cancel culture.
.
Galligan's actions were celebrated by the New York Times this week, which called what happened to Groves a "reckoning".
.
The NYT elevated Galligan, a teenager with a nasty streak, to social justice hero status. The newspaper noted that "since the racial reckoning of the summer, many white teenagers, when posting dance videos to social media, no longer sing along with the slur in rap songs. ' "Small things like that really do make a difference," Mr Galligan said.' " They really don't.
.
Also worthy of condemnation is the spineless university that gave into an online mob instead of showing a little understanding to a young woman who was deeply apologetic for what she had done.
The same folks who think a stupid mistake made as a 15-year-old is worthy of destroying someone's career are awfully understanding when ideological bedfellows stuff up, whether it's writer Jeffrey Toobin pulling out his doodle during a workplace Zoom meeting or Jimmy Fallon's blackface hijinks.
.
Of course, the end game of cancel culture isn't just to humiliate and punish the offender but to intimidate and ultimately silence any dissenting voices including those calling for some measure of mercy.
And you don't even need to have done something stupid like utter a racial epithet to be considered guilty — just holding an opinion that is contrary to Leftist orthodoxy, like believing that Australia is not a racist country, can see you targeted.
.
The doomsayer "experts" who said NSW would be plunged into a COVID crisis with hundreds of new cases a day by New Year's Eve if it failed to embrace Victorian-style lockdowns and mask mandates got it wrong. Again. NSW recorded just three positive cases on Tuesday, and is not destroying people's livelihoods and liberties
.
Rita Panahi is a Herald Sun columnist
.
Thanks to the rigid intolerance of the liberal cancel culture, anyone who has ever committed even the slightest infraction against political correctness can be destroyed at any time. The media will cheer like a drunken mob at a witch burning.
The Daily Wire reports:
Four years ago, 15-year-old Mimi Groves, then a freshman at Heritage High School in Virginia, was excited to get her learner's permit. After receiving it, she sent her friend a 3-second Snapchat video in which she said: "I can drive, [n-word]!"
Biracial classmate Jimmy Galligan got hold of the video. He held onto it until it could be employed to maximum effect.
Groves had been accepted to the University of Tennessee and was set to join the school's cheer team, which at the time was the reigning national champion. When Galligan posted the video of Groves online and it went viral, she lost her position on the cheer team and was forced to withdraw from the university after facing pressure from admissions officials.
For his act of malice, Galligan was richly rewarded by the media establishment.
Galligan received a New York Times profile and the story presented from his point of view, along with a headline clearly favoring his actions. "A Racial Slur, a Viral Video, and a Reckoning," reads the Times headline about Galligan's act.
Groves abjectly apologizes for once as a 15-year-old having uttered the word that is forbidden to Caucasians under our racial caste system. She whimpers that the n-word was used in "all the songs we listened to, and I'm not using that as an excuse."
Listening to politically fashionable crap didn't help Mimi Groves. Neither did being a racially self-hating moonbat.
Groves had clearly become on the side of the mob after the police-involved death of George Floyd on May 25. She posted on Instagram at the time that people should "protest, donate, sign a petition, rally, do something" to support the Black Lives Matter movement.
This was the same day Galligan struck.
She wanted people to do something. They did something. They canceled a white person in the name of political correctness. Mimi got her wish.