After 440,000 Americans are Dead – Facebook and American Journal of Medicine Admit Their Stand on HCQ was Wrong — These People Should be Prosecuted!
Facebook's oversight committee has just announced today that it F"made a mistake" when the company censored studies showing the effectiveness of Hydroxychloroquine…..
When will the apology for President Trump be announced?
The Same Clandestine Companies Involved in the Certification of Dominion Voting Systems and the 2020 Results in Georgia Were Chosen for the Upcoming Arizona 'Audit'
EAC Updated Website after Gateway Pundit Report Discovered Their Auditors Were Uncertified
What we found is very strange.  What is going on? 
Arizona's Maricopa County Board of Supervisors finally agreed to an election audit this week of its 2020 results.  The county officials approved only two companies to perform their ballot audit, both which certified Dominion voting systems. 
Maricopa officials refused to offer data expert Jovan Pulitzer the job which indicates the Board of Supervisors is doing all it can to hide the truth from its constituents.
Iran admits: Regime working with Soros organization
Iranian Foreign Minister Mohammad Zarif says government working 'closely' with George Soros' Open Society Foundations.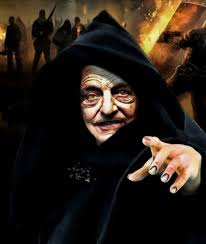 Iranian Foreign Minister Mohammad Zarif said Sunday that the Iranian government has worked closely with billionaire George Soros' Open Society Foundations (OSF) organization.
Zarif made the remarks in response to questions raised in the Iranian parliament. According to Zarif, the activity began before he entered his current position, and he boasted that he had succeeded in "keeping the activity organized."
OSF has funded a number of far-left organizations in Israel which seek to change the policy of Israel's government.