News media, social media, the DOJ IG and Senate Judiciary Committee are now poised to turn discussions of what might have been and was not into more show trial travesty.
Sickening.
DemRats, like all Marxists, are vindictive swine. They will waste all their time on phoney impeachments, lawsuits & witch-hunts of conservatives, they will dismantle the Republic & squander the wealth of the nation.
Hydroxychloroquin is now legal … since it no longer helps Trump.
Democrat cities are now lifting lockdowns and allowing indoor dining… Just a few days after Biden's Inauguration…
And so the crime is complete, the Fraud in Chief Biden has been sworn into office.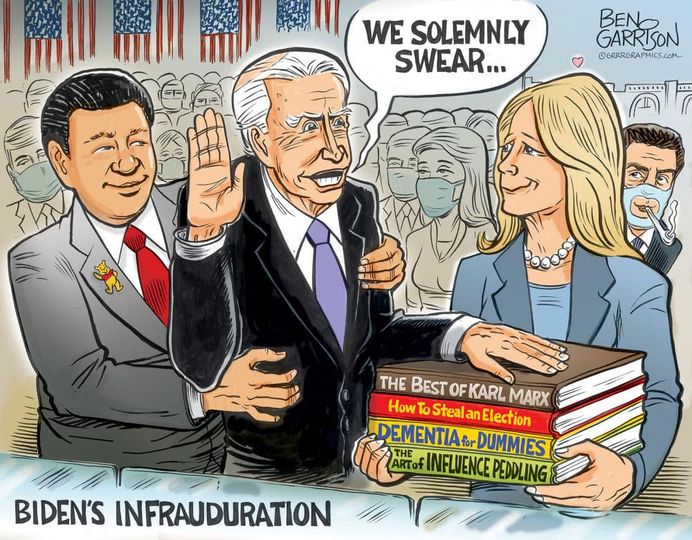 Biden's order to reenter the Paris Climate Agreement will hurt Americans:
It forces the US to pay less-developed countries at least $100 billion each year.
the agreement will cost our economy millions of American jobs over the next decade.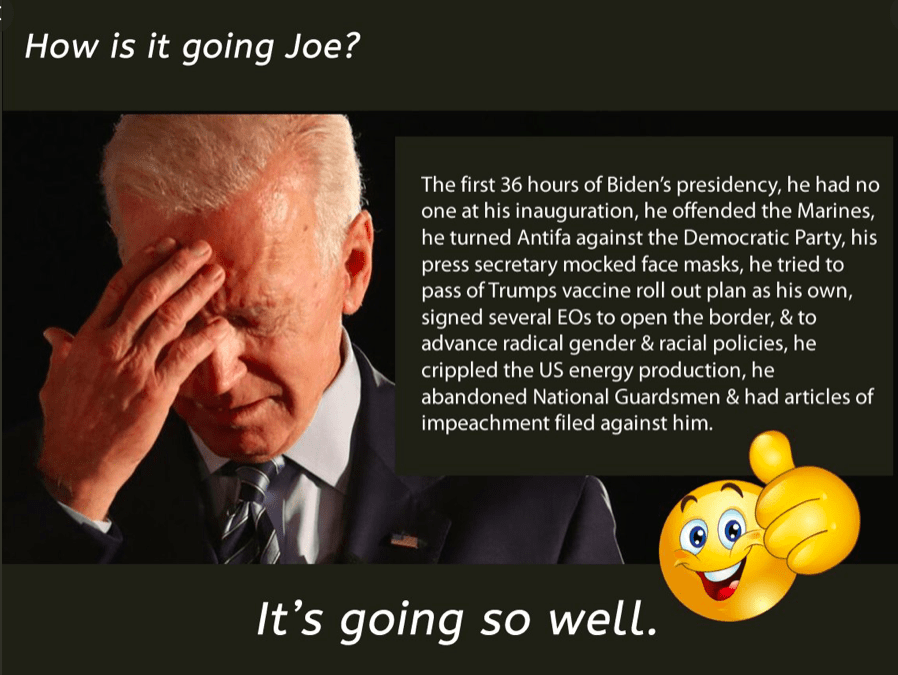 This is how you are being indoctrinated & manipulated: they're all reading from the same script. .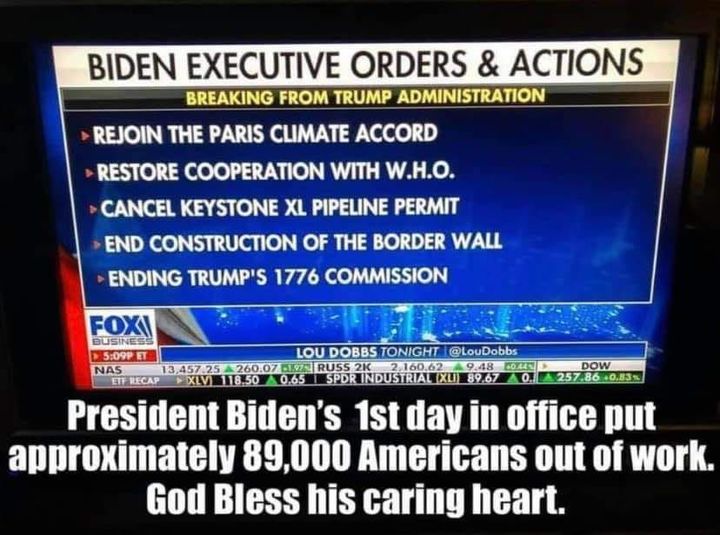 https://twitter.com/ohboywhatashot/status/1352556641196113922
CNN REMOVED the Covid Death Count Ticker from their news broadcasts this morning!
Now that Biden is here the medias propagandists don't need it!
It was never about Coronavirus!
It was about SCARING YOU!
Remember how people were banned for recommending hydroxychloroquine? Suddenly, it's being recommended in the American Journal of Medicine. What happened this week that made this drug OK with the medical community?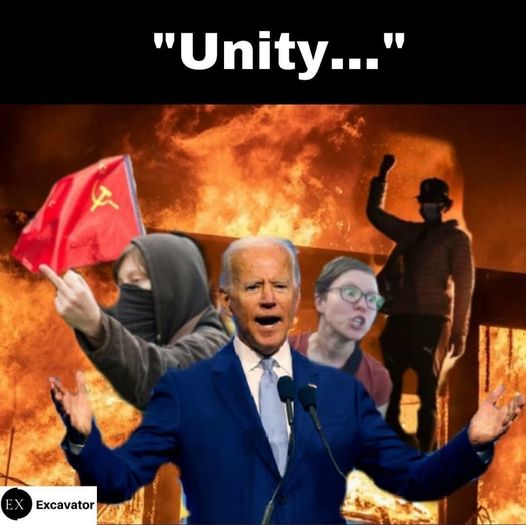 It was fortunate for Biden that there were thousands of troops at the capitol for his swearing in ceremony. If they had not been there it would have been a starkly empty sight. Similar to his campaign appearances, few people showed up. That's because China Joe is not popular with Americans regardless of party affiliation. Sleepy Joe's campaign trail mostly took place in his own basement. He knew the election would be rigged in his favor, so he didn't have to expend an inordinate amount of energy on winning the hearts of voters….
—Ben Garrison
.
I was angry and frustrated like all patriot to see a traitor crowned as faux President. The 2020 election was stolen, we all know that for a fact. Trump was cheated, not defeated and WE were cheated out of our vote. Clueless Joe is NOT my President, he is a legitimate Presidential puppet of China. They think they "won"?
.
REMEMBER BIDEN AND THE REST OF THE TRAITORS LOOKED LIKE THEY WERE AT A FUNERAL YESTERDAY.
.
BIDEN'S INAUGURAL SPEECH WAS EXTREMELY LOW ENERGY. WATCH THIS VIDEO OF A BODY LANGUAGE EXPERT'S ANALYSIS AND MAKE UP YOUR OWN MIND. Video Here. WHY WASN'T EVERYONE HAPPY? THEY "WON" RIGHT?
.
"THE CRIME HAS BEEN COMPLETED"
.
No matter what happens, we will never give up. Hold the line. This is just the beginning..why would Trump KEEP saying "The Best is YET to Come"
.
Do your own research. AND keep the faith!