Biden in the White House
When will we hear the calls to prayer all day in every city?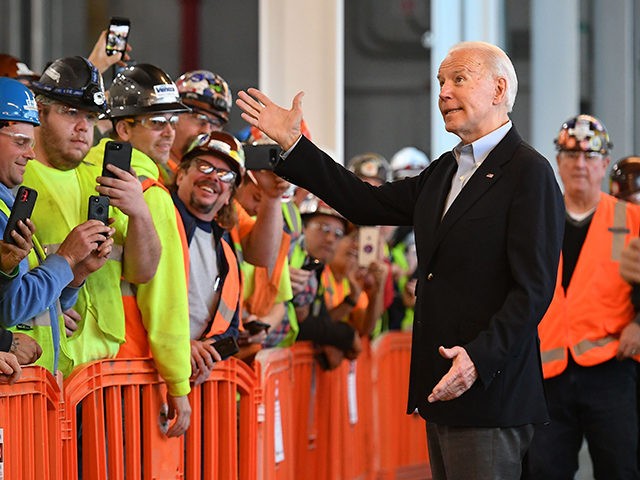 The Biden Department of Interior has paused oil and gas leasing and permitting on federal lands as part of an effort to review the program's policy ramifications, according to an agency memo obtained by Reuters.
The climate racket is the "Great Reset" to bring about he NWO. It is driven by a communist cabal of elitists who want to rule the world.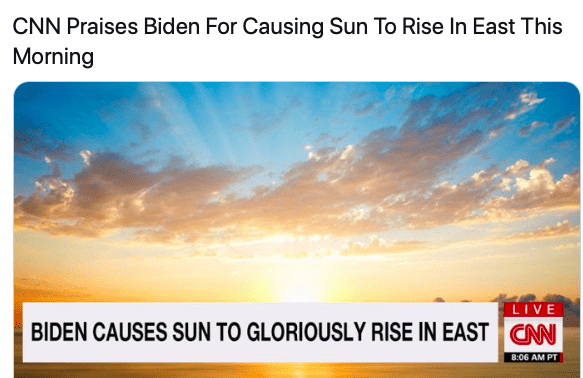 U.S.—CNN and other media outlets praised President Biden for causing the sun to rise this morning.
"The sun rose again this morning after a long absence," said CNN anchor Don Lemon. "As the sunlight peaked over the mountains, bathing the earth in its warm, shimmering light, like the loving embrace of America's new president, I felt a tingling sense of bubbling peace spring up in my soul and shoot out my fingertips as if I were an empty vessel being filled with some kind of intergalactic energy source used to power alien spaceships. I am a soul reborn. America has been made anew."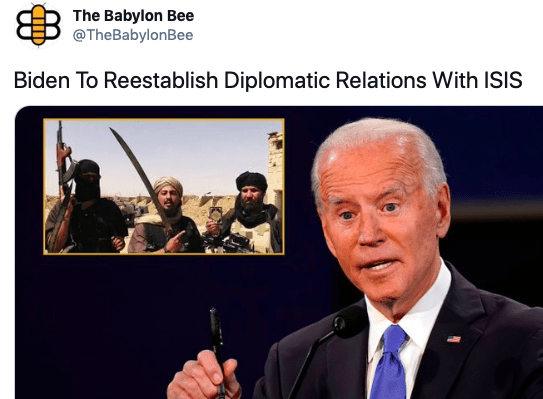 In other news:
Federal judge blocks Parler's bid to be restored on Amazon Web Services – The Hill
The WHO waited until one HOUR after Biden's inauguration to admit COVID testing was faulty and resulted in many false positives. False positives that cost people their jobs and their business.
Biden decides to keep FBI  corruptocrat Wray.
Hunter's laptop will never see the light of day.
"I don't think it's very unifying to say 'Let's just forget it and move on,'" Speaker Nancy Pelosi said Thursday about her intention to send an article of impeachment against former President Donald Trump to the Senate soon. https://t.co/XgB1JTqilI pic.twitter.com/KGZhJnKX6U

— The New York Times (@nytimes) January 21, 2021
Is there a patriot out there who doesn't want to see Nanshi Peloshi in a barrel of acid wearing cement shoes at the bottom of the sea?