3 Counties in Georgia are now reporting that their Dominion Voting Machines are currently down or "malfunctioning".
Just. Like. Clockwork.
Proud Boys leader arrested for burning BLM banner stolen from black church
When was last time anybody was arrested for burning an American flag? What will they charge him with, a hate crime?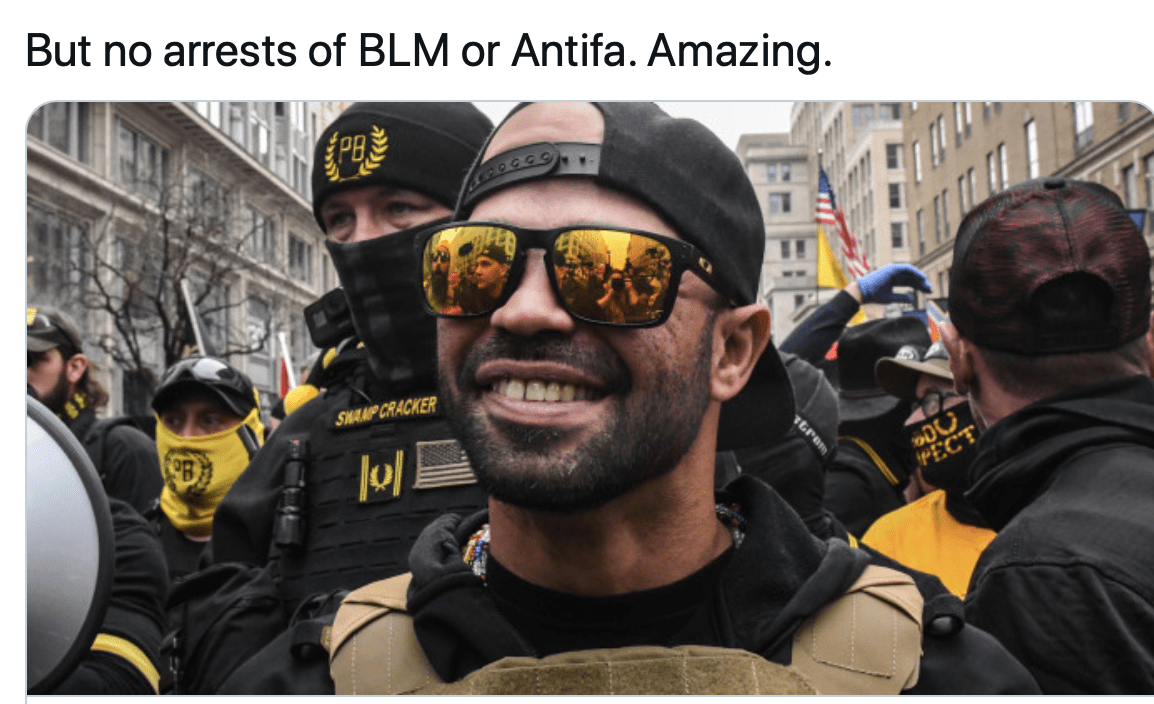 Enrique Tarrio, the leader of the Proud Boys.
Law and Order:
"He was also facing a weapons charges after officers found him with two high-capacity firearm magazines when he was arrested"
One of the leaders of the far-right Proud Boys was arrested in Washington, D.C. on Monday for allegedly burning a Black Lives Matter banner stolen from a historically black church last month, according to reports.
Enrique Tarrio is facing a destruction of property charge for the act — which he admitted to last month in an interview with The Washington Post.
A lawsuit accuses California officials of rampant election-code violations and fraud that irreparably contaminated the results of the 2020 election.
This is sickening. https://t.co/2t7AomMo6a

— Benny (@bennyjohnson) January 5, 2021
https://twitter.com/Truthteller1349/status/1329637466656030720