'Out-of-control woke leftism and cancel culture' from the U.S is a threat to FRANCE because it 'attacks' the nation's heritage and identity, French politicians and intellectuals say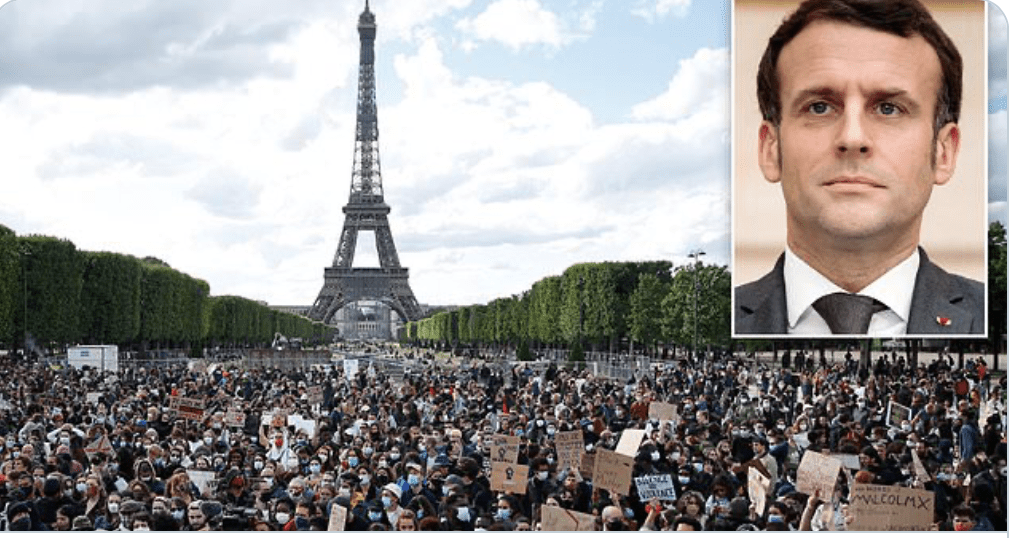 French politicians, prominent intellectuals, and academics are arguing against the influence of America's 'out-of-control leftism and cancel culture'
They claim it is undermining French society and an attack on French heritage
French President Emmanuel Macron in October cautioned against 'certain social science theories entirely imported from the United States'
His Education Minister also warned of a 'battle to wage against an intellectual matrix from American universities' 
Politicians, prominent intellectuals, and academics in France have voiced concern that 'out-of-control leftism and cancel culture' from the United States is threatening French identity.
They are arguing that American ideas on race, gender, post-colonialism – especially those coming from U.S. universities – are undermining French society and are an attack on French heritage.
The collection of intellectuals arguing that France is being contaminated by the leftism of America was buoyed on last year after French President Emmanuel Macron appeared to side with them.
In a speech in October on the 'Fight against Separatism', Macron warned against leaving 'the intellectual debate to others' as he cautioned of the 'certain social science theories entirely imported from the United States'.
His education minister Jean-Michel Blanquer also warned in October that there is a 'battle to wage against an intellectual matrix from American universities'.