The "science" is not settled. Far from it. It's a new-age religion.
The climate hustlers are trying to enslave us all.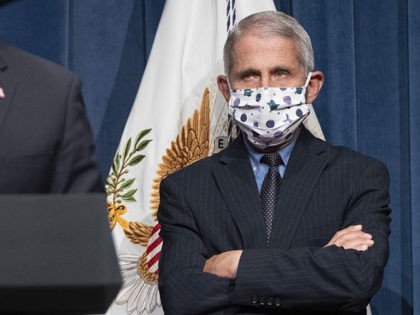 If you assume the goal is to demoralise the population, stoke division, destroy mental & physical health, transfer power from individuals to governments, and transfer wealth from small businesses to massive multinational corporations… Then everything makes perfect sense.
UN chief, climate envoy Kerry to mark US return to Paris accord
Return to 2015 climate agreement comes as Biden administration seeks to re-engage in international organisations.
Strangulating the U.S. with international environmental agreements while sucking its wealth. Traitors occupy the corridors of power in Washington.
Matt Canavan and Bar­naby Joyce were right when they wrote ­recently that, "Australian politics is obsessed with a target to achieve net zero carbon dioxide emissions by 2050". In relation to the inability of Australia and Australians to sensibly debate the future of coal, or a responsible energy policy, they wrote, correctly, about current ­climate politics having many "quasi-religious aspects — absolute beliefs that tolerate no dissent — every word accepted as sacred and underwritten with hellish ­climate damnation if not adhered to".
.
Amusingly, but tellingly, they wrote that current policy from both sides, "requires people to speak to you from the other side, as many of the politicians and the commentators talking about a 2050 aspiration will be dead by then".
.
Of course, the issue is coal.
.
But when you ask political leaders is the problem carbon dioxide, and what percentage of the atmosphere is carbon dioxide, they haven't got a clue.
.
What sensible politician would write a national economic suicide note over carbon dioxide when it is 0.04 per cent of the atmosphere.
But of that 0.04 per cent, 90 per cent comes from natural sources.
The human content in the air is only 0.0016 per cent.
.
What the hell are we trying to achieve?
.
Joel Fitzgibbon, who exhibits some common sense on all of this, makes the very sensible point that China's coal-fired generation grew by 38 gigawatts last year, equivalent to 19 Liddell Power Stations.
.
China has 127 new coal-fired power plants in the pipeline; Indonesia, 52; India, 27; Japan, 22; and Vietnam, 17; and we are happy to export $70 billion of our coal so that they can have cheap electricity but deny that to Australians.
.
Can someone tell me how that makes sense?
.
Then Joel Fitzgibbon spoils his case by joining with the coalition, ­arguing for net zero emissions by 2050. Where does this nonsense come from?
.
And now we seem to be getting into bed with Joe Biden and his climate alarmism.
.
A world authority, Bjorn Lomborg has said that Biden's climate alarmism is almost entirely wrong.
.
Trump was maligned for getting rid of all of this baggage, knowing you couldn't have low cost energy from endless supplies of wind and solar.
.
Under Trump, the US became an energy exporter for the first time in 60 years, a magnate for energy intensive industries and Trump reversed the decline in manufacturing.
.
What game are we playing?
.
It's only four years ago that Scott Morrison brought a lump of coal to the dispatch box at Question Time, brandishing it as an "irreplaceable ­energy source".
.
This is the weakness of prefer­ential voting.
.
Politicians on both sides are terrified of the Greens, who talk unaffordable and unsupportable rubbish on climate change and ignore whatever "science" doesn't suit.
.
Are we now going to have a gas fired recovery.
.
Hello? Natural gas is also a fossil fuel, that is, an emitter of CO2.
Yes, CO2 is produced by the combustion of fossil fuels, such as coal, petroleum and natural gas.
.
But underpinning this nonsense is the argument that net zero emissions by 2050 is now almost "a universal consensus".
Who is going to stand up to people like Mark Carney, the former Governor of the Bank of England, who made a speech to the UN 18 months ago.
.
In an exercise of extraordinary arrogance, he said simply: "Firms that align their business models to the transition to a net zero world will be rewarded handsomely. Those who fail to adapt will cease to exist."
.
Such comments are an abuse of corporate power.
.
As this debate rages and offers every likelihood that it may determine the next government of Australia, it might be interesting to note a selection from a stack of scientists who have completely ignored this global warming hoax.
.
Dr John R. Christy, a climatologist from Alabama: "I have often heard that there is a consensus of thousands of scientists on the global warming issue and that human beings are ­causing catastrophic change to the climate system. Well, I am one scientist, and there are many, who think that's not true."
.
Dr Charles Wax, the former President of the American Association of State Climatologists: "First off, there isn't a consensus among scientists. Don't let anybody tell you there is."
.
Stanley B. Goldenberg, Meteorologist at the UN National Oceanic and Atmospheric Administration: "It's a blatant lie put forth in the media that makes it seem there is only a fringe of scientists who don't buy into anthropogenic global ­warming."
.
William Kininmonth, the former Head of the National Climate Centre within the Australian Bureau of Meteorology: "Climate science is not settled. Four decades of observations highlight that computer models have exaggerated the influence of anthropogenic emissions of carbon dioxide. The Paris Agreement has been negotiated from faulty premises."
.
Dr David Evans, the former consultant to the Australian Green House Office: "Yes, carbon dioxide has an effect, but is about a fifth or a tenth of what the IPCC says it is. CO2 is not driving the climate."
Dr Richard Lindzen, Professor of Meteorology at MIT: "What we will be leaving our grandchildren is not a planet damaged by industrial progress, but a record of unfathomable silliness, as well as a landscape degraded by rusting wind farms and decaying solar panels."
.
Dr Robert Laughlin, a Nobel prize winner for Physics: "You can't find much actual global warming in present day weather observations. Climate change is a matter of geological time, something that the Earth ­routinely does on its own without asking anyone's permission, or ­explaining itself."
.
Dr Kary Mullis, the Nobel prize winning biochemist: "Those people at the IPCC don't always tell you the truth. There is nothing in their ­contract, in fact, that makes it to their advantage to always tell you the truth."
.
Dr Madhav Khandekar, a Meteorologist and an Expert Reviewer for the UN IPPC 2007 Climate Change Report: "Finding global warming in Canada and elsewhere is like the proverbial finding a needle in a haystack. I'm sorry, there is no global warming anywhere in the world today, April 19, 2019."
.
Dr Roy Spencer, Climatologist and former NASA scientist: "This is the state of climate science today. If you support the alarmist narrative, you can exaggerate threats and connections with human activities, fake ­experiments, break government rules, intimidate scientific journal editors and make them resign and even violate the law, as long as you can say you are doing it for the children."
Might I suggest some of our politicians do a little homework.
*******
The 'Great Reset'
Christopher Akehurst The Spectator Australia 20 February 2021
.
Perhaps the most forthright warning yet of what the Great Resetters, aka the World Economic Forum, are up to has come from a Roman Catholic cardinal, a somewhat unlikely source given that the Church has pretty well given up publicly opposing mad utopian schemes ever since Pope Francis embarked on his dalliance with economics (a universal basic wage) and environmentalists (caring for Gaia). But Cardinal Gerhard Müller, formerly one of the Vatican's highest-ranking officials as prefect of the Congregation for the Doctrine of the Faith, has not allowed diplomatic tact to modify his criticism. His being 'emeritus' helps too.
.
The principle of the 'Great Reset', he warns, though he avoids using that name, amounts to a 'new colonialism' to be imposed through the 'converging and merging' of 'profiteering capitalism, the big-tech giants of Western countries' and 'the communism of the People's Republic of China.' The result, he told the journalist Edward Pentin of the (American) National Catholic Register, will be a 'unified capital-socialism' determined to regulate not only what you say, but what you do and think – presumably to eliminate even the possibility of criticism of itself. Such an amalgam would be above the reach of individual national governments and thus in a position to exercise global hegemonic authority, in the same sort of way the EU does in Europe. Indeed, there are even national leaders who favour the Reset – most notably Boris Johnson and President Biden, who calls it, when he can remember the words, 'Build Back Better' – though one wonders whether they realise what they'd be letting themselves, or more importantly their electors, in for.
.
It's a novel notion, this alliance of convenience of President Xi and his henchmen with the squillionaires of the WEF. These are two gangs whom you might at first regard as natural rivals, but their cooperation would make sense if interpreted in the light of, say the Nazi-Soviet pact. Each side needs the other to help it get what it wants. (That the Germans subsequently stabbed the Russians in the back does not preclude an unhappy ending to the alliances of the 'Great Reset', but we'll have to wait for future episodes to see how that plays out.)
.
Müller's warning is unlikely to be reported by the mainstream media in Australia, which makes it all the more important that so reasoned a denunciation be circulated in magazines like this one to reach the widest possible audience.
.
What would the Davos-Beijing idyll look like in practical terms? Commenting on the Müller interview in LifeSite News, German political analyst Maike Hickson suggests that there would be a carve-up of power with global capitalism running and effectively owning everything while the 'masses' are kept in check by socialism. If that sounds far-fetched, it's worth considering what the WEF itself says about what's in store for us, as proclaimed in its own video 'Eight Predictions for the World in 2030', released after its meeting in Davos, Switzerland, in January last year.
.
For a start, don't spend the next decade laying up for yourself treasure on earth, for a Davos dictatoriate, it implies, will abolish private property. By 2030, the video informs us, 'you'll own nothing, and you'll be happy. Whatever you want you'll rent and it'll be delivered by drone.' The video is coy about who you'll be renting it from, or who'll run the drone deliveries, but it's not hard to guess. The Resetters, who own half the planet anyway, are sure to be exempting themselves from the property-owning prohibition.
The chimera of the 'climate emergency', naturally, gets respectful attention on the video and several of the predictions are every eco-crank's wishful thinking – no more fossil fuels ('a billion people' having been displaced by climate change in the interim), 'polluters' having to pay to emit carbon dioxide (where will that leave China?), meat no longer a dietary staple. The Greens manifesto come true, in other words.
.
Since nobody invited it to re-organise the world, we may well ask by what right the WEF comes barging in telling us what to do. None, of course, apart from the complacent assumption that, being so much richer than everyone else the Davos elite are ipso facto more successful at managing their lives, and know better how things should be run. Their actual moment of inspiration to have a crack at world domination turns out to have come from China's gift to the world, Covid-19. The 'changes we have already seen in response to [the pandemic] prove that a reset of our economic and social foundations is possible,' the WEF website declares, rather euphemistically, since what it means by 'changes' is the catastrophic disruption of Western economies through interminable lockdowns. You see? Anyone who thought that the lockdowns were a way of sneaking in a more permanent repression was bang on the money. It's hard not to see them as a dress rehearsal for the 'Great Reset'.
That a Vatican hierarch has identified China as capitalism's Resetting partner is itself significant, given that in the upper echelons of the Catholic establishment they know quite a bit about what's going on in Beijing, thanks to Pope Francis's underhand 'diplomacy' to achieve agreement over a Chinese Catholic hierarchy, though not, shamefully, to try to alleviate the sufferings of China's repressed minorities (see 'The Vatican is far too cosy with Beijing', The Spectator Australia, 26 September 2020).
.
The 'Great Reset' was dreamed up by a German, Klaus Schwab, founder and boss of the WEF, and perhaps it takes another German to see through it with such clarity. 'Blind trust in the philanthropic attitude of the leaders of the big foundations,' says Cardinal Müller, 'is only possible with a completely naive denial of reality.' That fits in with what we know of the elites' efforts in recent years to oppose democracy (which they call populism) by such means as undermining the presidency of Donald Trump and trying to block Brexit. The 'Great Reset' is but the latest move in their campaign to rule the rest of us.