It's like… he hasn't done enough damage already?
FOXNEWS.COM
Hussein Obama blamed "the politics of White resistance and resentment" as the reason why he didn't push financial reparations for Black Americans during his presidency.
The audacity! "White resistance!"
Whitey resisting the Obamessiah! What's the world coming to?
Revisiting the twisted views of the Obamessiah: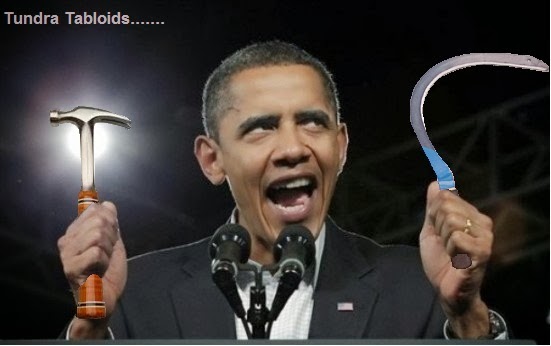 Yes we can. The "rule book written in a different century" is still as reliable as before on protecting us on entry and exit of war. What we need today are presidents and legislators that love and use it
 'We feel incredibly betrayed': Thousands of Guardsmen forced to vacate Capitol
National Guardsmen are being reassigned & in some cases sent home based on their social media – whether or not they have pro-constitution, pro-Trump & related posts. It is absolutely unacceptable to impose political discrimination on our troops.
As the country looks back at the mayhem that has unfolded over the past few months, one moment stands out: The most consequential event since Election Day—hands down—was the Supreme Court's rejection of Texas Attorney General Ken Paxton's lawsuit against four states that helped decide the outcome of the 2020 presidential election.
In fact, it's easy to assume if the court had agreed to consider the petition, the melee on January 6 never would have happened.
Paxton's case detailed the unlawful handling of mail-in ballots in Michigan, Wisconsin, Georgia, and Pennsylvania, votes that overwhelmingly favored Joe Biden. (Biden flipped those states by a combined 270,000 votes; more than 9 million ballots were absentee.) Several Republican state attorneys general and more than 100 GOP House members immediately joined the suit. There were no claims of "kraken" or foreign servers or bribed governors, just indisputable facts of what happened.
But a mere four days after receiving the 154-page filing on December 7, the Supreme Court neglected its duty to protect the U.S. Constitution, refusing to ensure that election laws codified by state legislatures were followed in accordance with the Electors Clause.
"Texas has not demonstrated a judicially cognizable interest in the manner in which another State conducts its elections," the court wrote in an abrupt order issued December 11. (Justices Samuel Alito and Clarence Thomas disagreed with the majority's "standing" argument and concluded the case did fall within the court's jurisdiction.)
In a hard slap to both the Constitution and those responsible for their rise to the highest court in the land, the three justices appointed by the president agreed with the majority's ruling.
Now that the news media, Big Tech, and lawmakers of both parties are attempting to criminalize criticism of the 2020 election—the president was impeached a second time for allegedly inciting an "insurrection" following his fiery speech to supporters gathered in the capital on January 6—the court's denial of the Texas lawsuit looms large. As I cautioned in December, the vacuum created by inaction in the court system and the Justice Department would fuel chaos.
But no one could have predicted the full-blown pandemonium now besieging the country. Any suggestion that the election was corrupted by an unprecedented flood of mail-in ballots or untested electronic voting machines, Americans are warned, is tantamount to sedition. 
Social media is deplatforming users who raise the specter of election fraud. Republican lawmakers who supported an audit of the election face threats of expulsion and worse; corporate donors promise to withhold contributions to congressmen who challenged the January 6 certification; and the media is on a dangerous crusade to cancel anyone, including 74.2 million Trump voters, who dares to voice doubt about the election's outcome.
Silencing or even criminalizing accusations of election fraud, however, cannot stop the legal process from moving forward. After refusing to fast-track election-related lawsuits before Inauguration Day, the Supreme Court now confronts several pending cases alleging voting illegalities in swing states.
On Friday, two days after Joe Biden is sworn in as the 46th president of the United States, a response is due in President Trump's lawsuit against Kathy Boockvar, Pennsylvania's unelected secretary of state. The Keystone State's election was so reckless, as I summarized in November, as to have been disqualifying. Almost 2 million mail-in votes were cast for Joe Biden—four times the number for Trump—giving Biden his 82,000 vote victory.
Trump's attorneys correctly argue that "non-legislative officials . . . ignored or significantly altered and thereby violated state election law including . . . laws enacted to minimize the risk of fraud in mail-in voting."
The super-majority Democratic Pennsylvania Supreme Court thrice dismissed clear violations of state election law; signature verification, required mail-in ballot declarations, and observers' proximity to the canvassing process all were scuttled by partisan bureaucrats then endorsed by the state's top court. "The three decisions eliminated all 'meaningful safeguards' designed to protect against fraud. Changing long standing rules in the middle and after a presidential election violates due process," Trump's lawyers wrote.
Two additional lawsuits filed before Election Day—one by the Pennsylvania Republican Party and one by the state's Republican senate president—that challenge Boockvar's three-day deadline extension for receipt of mail-in ballots, including those without postmarks, remain on the court's conference list; an update on both cases is expected January 19. Justice Alito already ordered the segregation of ballots received after November 3.
The Trump campaign has two separate lawsuits pending before the court related to Wisconsin's fraudulent election, naming the Biden campaign, election officials in Milwaukee and Dane Counties, and the Wisconsin Election Commission as defendants.
In 2020, Badger State election workers broke several laws; mail-in ballots were illegally "cured" by county officials and public events organized by Democrats allowed for the illegal harvesting of thousands of mail-in ballots where chain of custody was not secured. 
More than 50,000 voters in Milwaukee and Dane Counties claimed to be "indefinitely confined"—nearly nine times as many who declared that status at the beginning of 2020—and were allowed to vote without identification using the pandemic as an excuse.
Trump's legal team identified 51,125 unlawful absentee ballots; Biden won Wisconsin by less than 21,000 votes. In a 4-3 ruling on December 14, the Wisconsin Supreme Court rejected Team Trump's pleading mostly based on "laches," the idea it was too late for the court to intercede. In her dissent, Chief Justice Patience Roggensack accused the majority of "throw[ing] the cloak of laches over numerous problems that will be repeated again and again, until this court has the courage to correct them. The electorate expects more of us, and we are capable of providing it."
Responses to both Wisconsin lawsuits are due February 3.
A handful of other election lawsuits seem unlikely to proceed, including Lin Wood's suit against Georgia Secretary of State Brad Raffensperger, Sidney Powell's lawsuit against Michigan Governor Gretchen Whitmer, and Arizona Republican Party Chairman Kelli Ward's case against election officials and Biden electors in her state.
It's anyone's guess as to what the Supreme Court will do over the next several weeks. If the past is prologue, the majority will again shirk their constitutional duties by seeking some procedural excuse rather than consider the overwhelming evidence before the court. The highest court will follow the lower courts' craven lead.
But what if the justices do take up these lawsuits? What if the court rules that unelected authorities in Pennsylvania and Wisconsin in fact broke election laws, delegitimizing Biden's 30 electoral votes from both states? Biden would still have enough electoral votes to have won the presidency—276 rather than 306—but such a verdict would lend even more credence to the view that laws were violated in other swing states, too.
That, not a vandalizing mob of miscreants in the Capitol on January 6, would present the real constitutional crisis.
For now, nothing changes the belief shared by the president and the overwhelming majority of Republicans that fraudulent mail-in votes put Joe Biden across the finish line; no amount of intimidation, bullying, or deplatforming will change that view. The former vice president and his running mate will take the oath of office Wednesday amid an unprecedented, theatrical security presence in the nation's capital, stagecraft designed to send a message to tens of millions of Americans who doubt the election's outcome to get on board or else.
Even though Trump's fate is sealed, the Supreme Court still has time to rectify the election's many wrongs. "This Court is likely the only institution of our government capable of credibly resolving the controversy over this election," Trump's lawyers wrote in the Wisconsin lawsuit. "It is now this Court's unsought responsibility to resolve the federal and constitutional issues the judicial system has been forced to confront."
The only remaining question is—will they?