The German government finds itself unable to control its borders when mobs of culture-enrichers from the Third World want to get in. But when the danger of the Wuhan Coronavirus is an issue with neighboring European countries, suddenly the borders become watertight. 
From the Gates of Vienna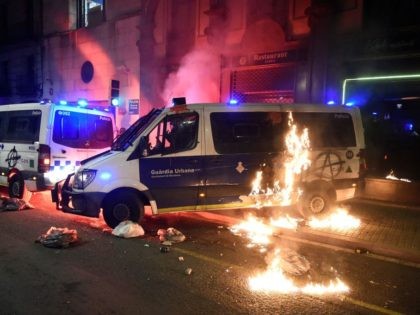 Street violence in Barcelona escalates amid ongoing protests over Pablo Hasél's arrest
.
Can you imagine? Lefturds want you to see everything through the prism of skin pigmentation. For them, toxic ideology doesn't exist, except when it comes to conservatism.
More from the Religion of Peace: