John Magufuli didn't buy into the Covid scare. He wanted even less to do with the WHO & Bill Gates vaccine, which prompted Bill & Belinda Gates to pen an article in the Guardian "to rein in Tanzania's Anti-Vaxxer President".
Now he's dead.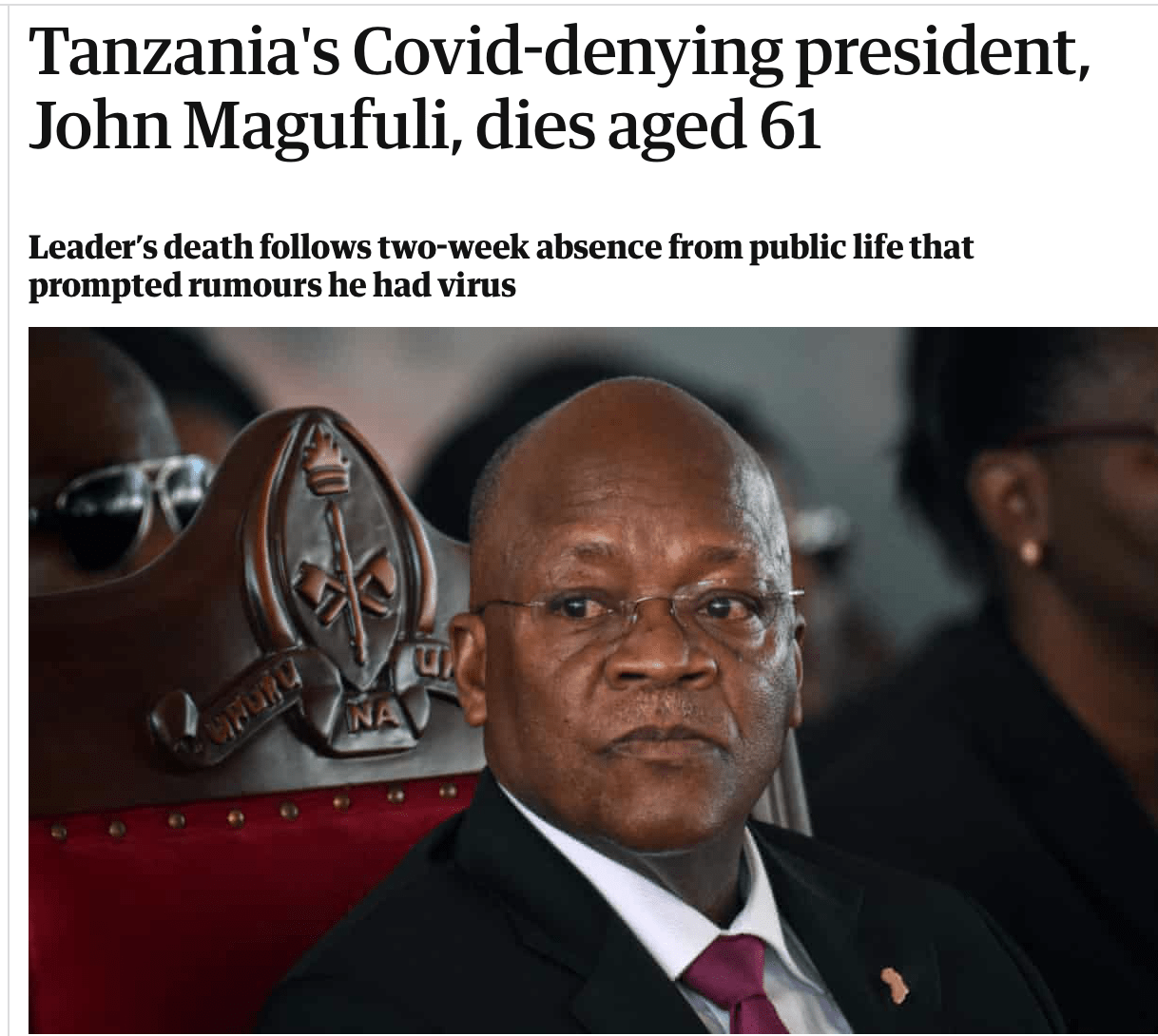 The above is a screen shot of the front-page of the extreme left Guardian. Guardianistas cannot contain their glee and call "Magufuli, a divisive figure" and a "denier".
But here comes what killed him: He had a history of heart problems and wore a pacemaker.
No shiite. But he also had a history of pissing off Corona virus engineers like Bill & Belinda Gates, who recently called for him "to be reined in".
John Magufuli's cavalier disregard of Covid's impact in the great lakes region is fuelling conspiracies and endangering lives