WATCH: The 10 Trump Speech Moments That Rocked CPAC https://t.co/LmmMszEi20

— Kyle Becker (@kylenabecker) March 1, 2021
We knew that all along. So why are there no consequences?
Another Outbreak?
People who say there is no such thing as gender are demanding a female president.
I hope these things don't reproduce. https://t.co/RTcZrg2nKF

— PERPETUAL OUTRAGE CZAR🇺🇸 (@BobRmhenry1) February 28, 2021
Kristi Noem didnt shutdown but she congratulated Biden while attending his inauguration. Not a fan. Celebrating election theft when we in Arizona, Pennsylvania, Wisconsin, Michigan, Georgia & Nevada are fighting the fraud she celebrated is a slap in the face of every Trump voter!
Fraudci's "wrong a lot"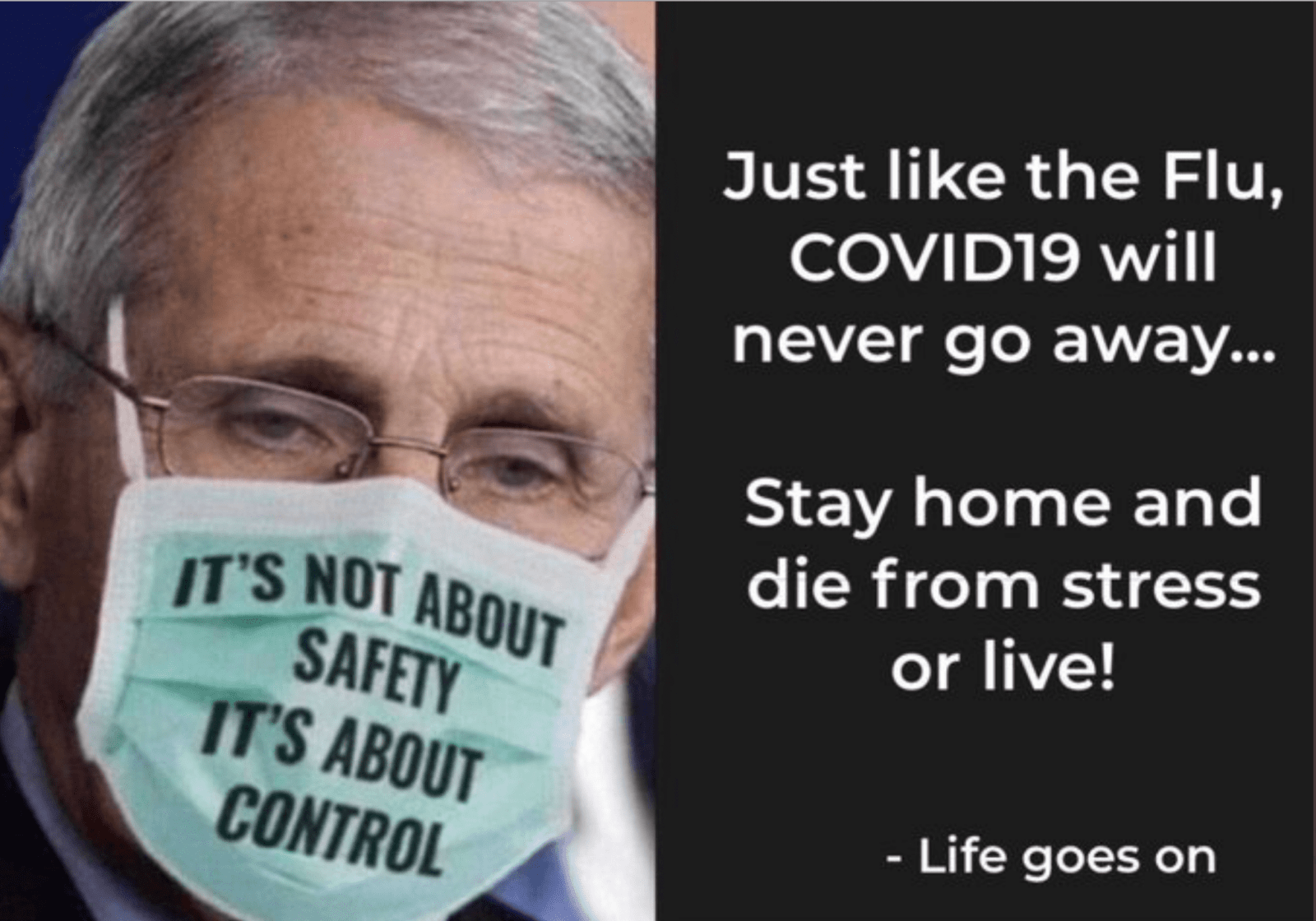 Fauci responds to @govkristinoem saying that he "is wrong a lot."

"It's unfortunate but it's not really helpful… just take a look at the numbers they don't lie." pic.twitter.com/5xmGZtuVIA

— Washington Examiner (@dcexaminer) February 28, 2021
Gov. @KristiNoem responds to Dr. Fauci:

"You indicated I ignored medical advice, and I didn't listen to my health experts. I most certainly did. What I did, though, is tell my people the truth." pic.twitter.com/McI8B7KSUc

— Washington Examiner (@dcexaminer) February 28, 2021
Biden Admin Wants to Charge Reporters $170 Every Time They Go to a Briefing
The mainstream media goons who shrieked and moaned about a "free press" during the Trump administration are pretty mum after the Biden admin announced that they will be charging reporters for their COVID tests every time they enter the building.
Without taking the $170 test, reporters will not be allowed to enter the building to go to press briefings.