We are now living in perpetual "emergency." If it's not the virus that kills us, it has to be the warming racket. If we don't hand all of our money over to UN autocrats & Klaus Schwab who knows best what's good for us, we're all gonna die. Prepare for permanent lockdowns.

No matter how hard Dr Fauci and the rest of the liberal establishment try to keep Covid hysteria going indefinitely, the pandemic is winding down. It is time to take the lessons learned regarding how much the little people will tolerate without rebelling and apply them to the global warming hoax. Did I say, "global warming"? I meant, "climate change." No wait, they have changed it again, in hopes of generating panic. Update your Newspeak Dictionary; the nonexistent weather crisis is now to be called "climate emergency."
The Hill reports:
Scientific American Magazine announced Monday that it will begin using the term "climate emergency" instead of "climate change" when referring to the challenges of global warming, saying its task is to accurately report the news.
Actually, its task is to support the liberal agenda. Calling the fact that the climate continues to fluctuate as it always has and always will is not dispassionate reporting; it is propaganda.
Continued below the fold.
"This past week, Dr. Anthony Fauci shared a platform with a Chinese Communist Party "health expert," and it went largely unreported by any Western media outlets. Chinese state media, on the other hand, could not get enough of it, because Fauci delivered a propaganda coup for the communist regime in Beijing."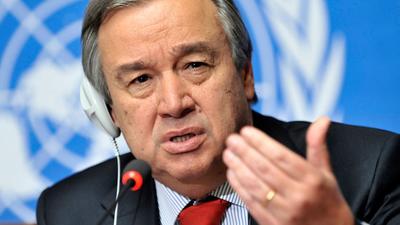 U.N. Chief Guterres: Tax the Rich to Fund Global Coronavirus Recovery
Get these communist subversives out of civilised countries! Guterres is a degenerate communist who doesn't understand the basics: you cannot make the poor rich by making the rich poor. It doesn't work.