Westerners Will Have to "Think Twice Before Disrespecting the Prophet"…
With our laws, they will conquer us. With their laws, they will convert us…
Pakistan to unite Muslim countries under one banner against Islamophobia: PM Imran Khan
The premier said the entire Muslim world would ask them that they could not hurt the sentiments of more than a billion Muslims in the name of freedom of speech. "You cannot think of hurting [the sentiments] of Jews through the Holocaust because the Jews are united."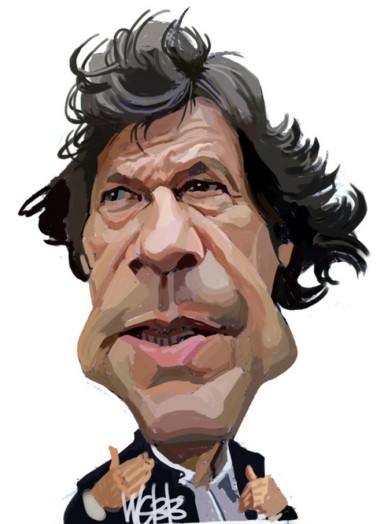 Muslim countries should send a united message to EU on blasphemy.
PM Imran Khan says people cannot think of hurting Jews by mentioning Holocaust.
He says Muslim countries should tell EU they cannot disrespect Islamic figures under freedom of speech.
Prime Minister Imran Khan said Monday Pakistan had started its attempts to unite the entire Muslim world under one banner against Islamophobia and would soon warn the United Nations and European Union to stop the disrespect of Islamic figures.
"We have started contacting Muslim heads of states and will get them united on a single approach and move the United Nations and European Union with it," the premier said while addressing a ceremony held for laying the foundation stone of the South Punjab Secretariat.
In other news:
The premier said the entire Muslim world would ask them that they could not hurt the sentiments of more than a billion Muslims in the name of freedom of speech. "You cannot think of hurting [the sentiments] of Jews through the Holocaust because the Jews are united."
The prime minister said once all the Muslim countries were united, they would send a strong message that if blasphemy was committed against Prophet Muhammad (PBUH), the "50 states would observe a trade boycott with them — which would have an impact."
"Only then we can achieve our goal and be successful," he said.