Pope springs into action: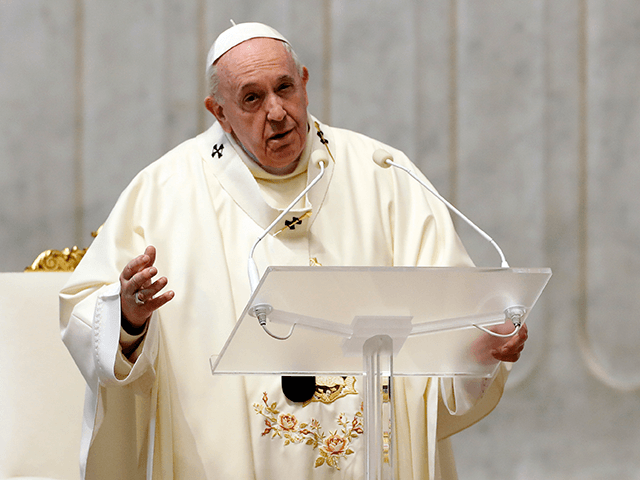 The pope pushes the warming religion on "Earth Day", which also happens to be Lenins birthday.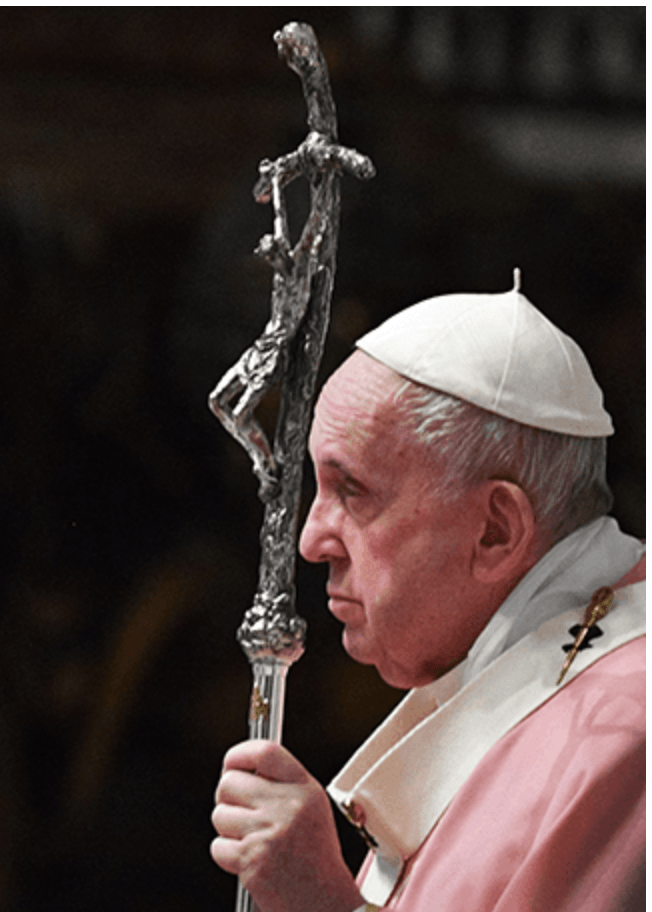 This commie is like the old male version of Greta Thunberg.
He's the First Secular Humanist, Marxist Pope.
But a Marxist, by definition, cannot be a Christian.
ROME — Pope Francis underscored the importance of biodiversity and the interaction between the coronavirus and climate change in his Earth Day message Thursday.
"Both global catastrophes, COVID and climate change, show that there is no time to lose," the pope said in a video message to mark Earth Day 2021. "Time is pressing and, as COVID-19 taught us, yes, we have the means to rise up to the challenge."
Continued below the fold
Vladimir Lenin was the world's first (but unfortunately far from last) genocidal communist dictator. Yesterday would have been his 151st birthday. Leftists have rebranded this holiday as Earth Day. Tony Heller reports on how Biden celebrated, and explains why observed global warming really is largely caused by humans:
OC: 'Trampling Racial Justice Is a Cause of Climate Change'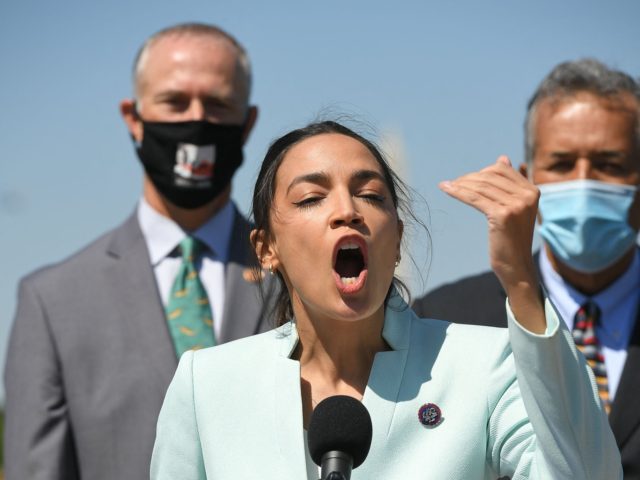 Breitbart News' Joel B. Pollak reported on the merit of Ocasio-Cortez's proposal. "The Green New Deal, in short, is a document worthy of a 19th-century communist manifesto — or a 21st-century undergraduate student council resolution."
"It presents claims unsupported by scientific evidence; makes demands for every benefit imaginable; and has no idea how to build or pay for any of it," Pollak wrote.
Radical Rep. Alexandria Ocasio-Cortez (D-NY) relaunched the Green New Deal on Earth Day Eve by suggesting climate change is caused by racial injustice.
"The climate crisis is a crisis born of injustice, and it is a crisis born of the pursuit of profit at any and all human and ecological cost," she claimed.
David Truman
POPE BETRAYS HIS CHURCH AND CHRISTIANITY
Anti-Pope Francis is hosting a virtual gabfest of New Age nonsense, alternative medicine, Muslims and Mormons, and alleged satanist Chelsea Clinton from May 6 to 8.
The Australian reports today:
"The Vatican's former ambassador to the US, Archbishop Carlo Vigano, issued a statement this week arguing that the conference organisers had lined up "a slew of pro-abortionists, Malthusians and globalists''.
"The conference, he said, was "the umpteenth confirmation of disturbing departure of the current Hierarchy'' from Christian orthodoxy.
"The Holy See has deliberately renounced the supernatural mission of the Church'', he said, making itself the "servant of the New World Order'' and globalism."
WHEN will the Catholic Church defenestrate this obvious imposter?
"We have the means. It is time to act, we are at the limit," he said.
"For some time now we have been becoming more aware that nature deserves to be protected, if only because human interactions with God-given biodiversity must take place with the utmost care and respect: caring for biodiversity, caring for nature," Francis said in his Spanish-language address.
"And we have learnt this more clearly in this pandemic," he added. "The pandemic has also shown us what happens when the world stops, pauses, even for a few months, and the powerful impact that this has on nature and climate change, in a sadly positive way, has it not? In other words, it hurts."
"And this shows us that nature, globally, needs our lives on this planet," he said. "It involves us all, albeit in many different and unequivocal forms; and so it teaches us even more about what we need to do to create a fair, equitable, environmentally safe planet."
"I would like to repeat an old Spanish saying: 'God always forgives, we humans forgive from time to time, nature no longer forgives,'" the pontiff said. "And when this destruction of nature is triggered, it is very difficult to stop it."
"But we are still in time," he continued. "And we will be more resilient if we work together instead of doing it alone."
"The adversity that we are experiencing with the pandemic, and that we already feel in climate change, must spur us on, must drive us to innovation, to invention, to seek new paths," he said.
If we do not come out of this crisis better, "we will be on a path of self-destruction," he declared.
The pope concluded his message by launching an appeal to all the leaders of the world "to act with courage, to act with justice and to always tell people the truth, so that people know how to protect themselves from the destruction of the planet, how to protect the planet from the destruction that we very often trigger."