Turkey blasts Geert Wilders 'anti-Islam' tweet to start Ramadan
To highlight the jihad during Ramadan, Geert Wilders released a tweet which drew stinging attack from Turkey — illustrating yet again the validity of Geert Wilder's warnings about Islam.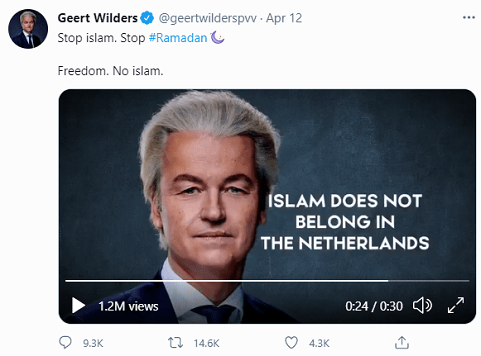 Listen to clip HERE.
For many, Ramadan is the month of jihad:
A month of holy war and death for Allah. It is a month for fighting the enemies of Allah and God's messenger, the Jews and their American facilitators." — Qaedat al-Jihad

More below the fold.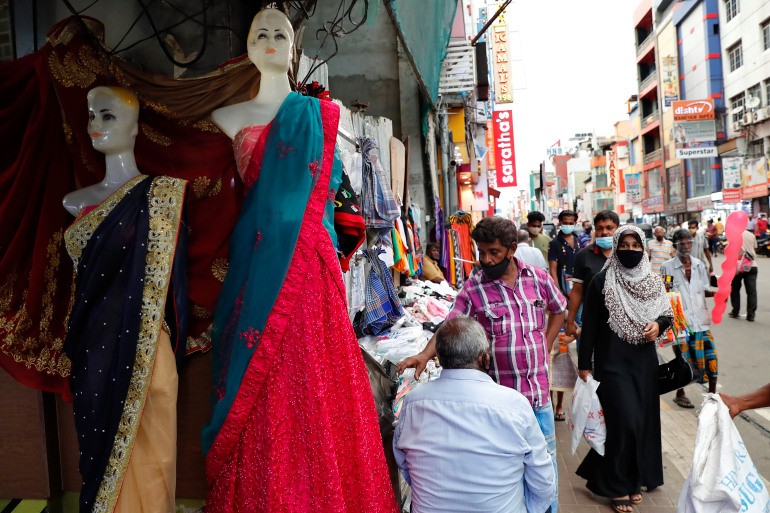 On March 13, Sarath Weerasekara, Sri Lanka's minister of public security, announced that the government will ban wearing of the burqa and close more than 1,000 Islamic schools in the country. The minister was quoted as saying that "the burqa" was a "sign of religious extremism" and has a "direct impact on national security".
Wilders:
Quiet prayer during Ramadan, needless to say, isn't the issue, but alerting people about the heightened threat of jihad during Ramadan is a big issue. And beyond Ramadan, the global jihad against infidels is a critical issue, far too often avoided. That includes the stealth invasion of the West, which includes the "Islamophobia" subterfuge, which is intended to beat down critics of Islam.
Turkish officials reacted angrily, accusing Wilders of being "racist." What race is Islam again? Wilders' critics keep on proving him correct, from their reaction to his criticisms, to the widespread reaction by Muslims to the Muhammad cartoon that was shown in the classroom by French teacher Samuel Paty (who was beheaded for it). Such a mentality (which is pervasive) isn't compatible to the values of the Netherlands, and not only the Netherlands, but the entire Western world, in which freedom of thought and speech have been protected, at least up to now.
"Turkey condemns Dutch lawmaker's anti-Islam tweet," Al Jazeera, April 14, 2021:
Turkish officials reacted angrily to far-right Dutch lawmaker Geert Wilders after he made disparaging remarks about Islam at the start of Ramadan.

On Monday, Wilders, chairman of the Party for Freedom (PVV) in the Netherlands, shared a short video clip on Twitter attacking Islam and the Muslim holy month.

Turkey's ruling AK Party spokesman Omer Celik on Wednesday accused Wilders of having "a racist and fascist mind".

"Enemies of Islam also hate migrants, poor people, needy people and foreigners," he said on Twitter.

Ali Erbas, the head of the Presidency of Religious Affairs, condemned Wilders' remarks as "unacceptable".

"I invite the international community to a conscious struggle against the racist mentality that incites Islamophobia and targets social peace," Erbas said.

Turkey's Communications Director Fahrettin Altun also condemned Wilder's remarks.

"Heartless @geertwilderspvv is racist, fascist and extremist. Islam condemns all. Stop racism," Altun said on Twitter, tagging the Dutch lawmaker….