Tucker: Does Fauci believe the vaccine is ineffective?
Fox host says 'there's a legitimate public health mystery' related to COVID vaccine
After COVID the next "fear control" tactic CNN is going to use is "Climate change"
It's not about the WhHuFlu. It's all about the "Great Reset". The politclowns are robbing us of all our freedoms. Revolt now or be a slave. This is soul destroying & destroys our way of life!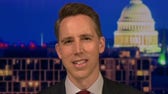 CNN Director ADMITS Network Engaged in 'Propaganda' to Remove Trump from Presidency
#ExposeCNN and after that, #ExposeCNN again. pic.twitter.com/FBO0L1moeN

— Beto Bautista (@BetoBautista) April 14, 2021