IDF says it bombed Hamas intelligence center with dozens of operatives inside #IsraelUnderAttack #Israel #Palestina #hammas #Hamas #Gaza #Palestine https://t.co/ZsCoOe3JJz pic.twitter.com/7P2DQ0JpAg

— Agencia AJN (@AgenciaAJN) May 13, 2021
Israel Destroys Hamas Intel HQ, with 'Dozens' of Terrorists Inside
The IDF plans a ground invasion of Gaza to root out Hamas terrorists and weapons in the coming days.
The IDF needs to destroy more Hamas' strongholds. There are at least 2, if not more, located in our own Capitol building.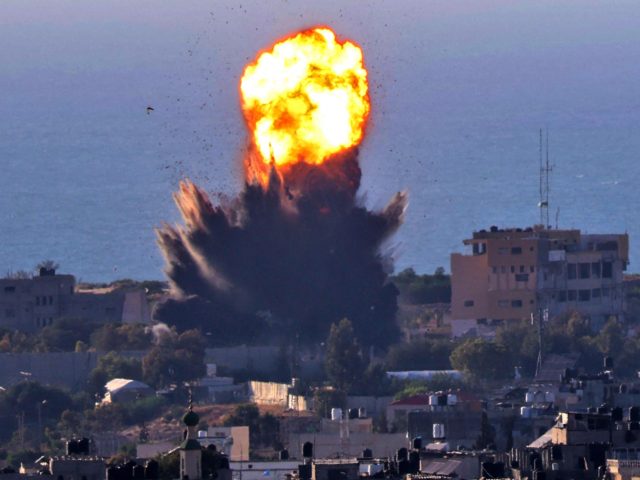 The Israel Defense Forces (IDF) reported Thursday that it had conducted an airstrike on an intelligence headquarters used by the Palestinian terrorist group Hamas in Gaza, killing "dozens" of other terrorist operatives who were inside the building.
The Jerusalem Post added:
Dozens of Hamas operatives were eliminated on Thursday in several targeted attacks on Hamas compounds throughout the Gaza Strip.

The IDF destroyed the terror group's central bank and internal security headquarters, as well as the home of a top Hamas commander. They also eliminated dozens in an attack on a Hamas intelligence complex.

Video shows the moment an Israeli airstrike hit and leveled the 14-story Al-Shorouk Tower in Gaza amid an escalating conflict between Israel and Hamas. https://t.co/Zwdwp29nE2 pic.twitter.com/O3xPEoCR20

— ABC News (@ABC) May 13, 2021

Israel pounds Gaza as violence flares